Traveling by land is my journey of choice, but sometimes you just gotta fly. This can rack up some serious costs but if you're smart about it you don't have to pay through the nose. Sure oil is getting more expensive, the world's in a huge recession, people are unemployed but to hell with negativity, there's never been a better reason (read: excuse) to travel!
Check out our top 11 best tips to find the cheapest flights out there – be smart guys!!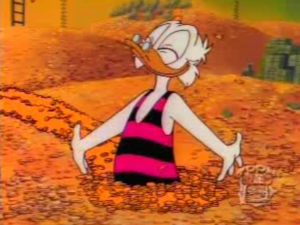 1) Be flexible: Never never never lock in your dates. This is the true beauty of not having a RTW ticket (round-the-world ticket) , you can effectively fly when you want. So when choosing your flights, look at flights ever day within 2 weeks, and choose the cheapest. You'll be amazed at the price differences.
2) Remember what is the cheapest day to fly!! Wednesday is the cheapest day to fly, followed by Tuesday and Saturday. Fridays and Sundays are the most expensive days.
3) The cheapest time to fly is always before breakfast so try to find flights at ungodly hours, it'll be worth it no matter how bad that hangover is!
4) Never book two tickets in one transaction. If you buy 2 or more tickets in one transaction airlines MUST sell both tickets (or more) at the same, higher price so if there's more than one of you, and there's one cheap seat left you won't get it unless you book the tickets individually.
5) Use cheaper airports. This can save you hundreds of dollars, especially around Europe, use nearby hub cities and commute. Want to fly to Paris? Forget Charless De Gaulle and it's overpriced tripe, head to Beauvais and enjoy the fact that you saved yourself a small fortune! Don't want to pay a fortune to fly into, or out of, Heathrow, fly to Gatwick for a lot less, not to mention cheaper Gatwick parking.
6) Never buy flights more than 4 months in advance; airlines don't start 'managing' their prices until within 100 days or so of departure.
7) If timing isn't an issue for you, try to avoid flying during winter, east and summer holidays – prices are typically 30% more during these times. Ouch.
8 ) Check out when is the cheapest time to book? Airfares change three times a day as airlines periodically lower prices to fill up flights, and the cheapest time is invariably in the AM of wherever their hub is. Early bird catches the worm and all that.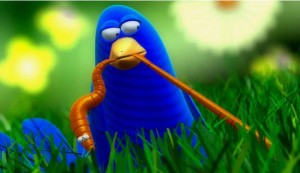 9) Book a travel package, even if you don't need it! Free car rental? Free hotel? Complimentary Heathrow airport parking or Manchester Airport Parking? Even if you don't use this stuff, the packages can work out cheaper than the airfares as companies try to fill their quotas for places they've already paid for. Bargain!
10) Join a frequent flyer programme. This is something I should have done years ago, so don't make the same mistake as me! Get on this asap and reap the rewards in the years to come, free upgrade anyone?
11) Use sites like farecompare and skyscanner to find the best airlines, then go directly to their site to book – couldn't be easier. Along with the other 10 tips, you should be ready to bargain hunt.
I hope all that info works for you guys, pay attention and you'll never over pay again. Couple that with the knowledge that the person sitting next to you on the plane has paid $300 more than you and you'll be laughing all the way to the bank. Happy Travels!