North America is a huge continent mainly filled with the United States and Canada. However, there are loads of other countries in North America you can visit and backpack your way across.
Before you go though, you'll find yourself asking "What travel vaccinations do I need when traveling in North America"? Well look no further…read on to see a guide on the immunizations you'll need.
The immunizations needed for North America are similar to Europe so not too many jabs in the arm needed (I can see you doing a celebratory fist pump now). However, if you plan on island hopping through the Caribbean you may need a few more – but it's only a few jabs in the arm and it'll keep you in tip top condition right? (semi fist pump for the jabs; full blown fist pump and a high five to anyone close for island hopping in the Caribbean).
If you're not sure on the shots and immunizations you have already you need to go to your GP and they'll be able to advise you further. This quick guide will give you some info and give you an idea of the shots you'll need when backpacking through Europe
What countries are this guide for?
You could find yourself road tripping through the States, island hopping through the Caribbean or going through Central America if you fancy it. There are certainly loads of countries to choose from to make a prolonged journey:
| | | |
| --- | --- | --- |
| Antigua & Barbuda | Dominican Republic | Nicaragua * |
| The Bahamas | El Salvador | Panama * |
| Barbados | Grenada * | Puerto Rico |
| Belize | Guatemala * | Saint Kitts and Nevis * |
| Canada | Haiti * | Saint Lucia * |
| Costa Rica | Honduras * | Saint Vincent & the Grenadines * |
| Cuba | Jamaica * | Trinidad & Tobago |
| Dominica | Mexico | United States |
What travel vaccinations / shots do I NEED?
Ok, for travel in Canada and the U.S you only need the below:
– Tetanus / Polio – You should have these done anyway (diphtheria is included  in this too), and the good news is it's all combined into 1 shot and it lasts 10 years.
For other countries you will need these in addition to the above:
– Measles / Mumps / Rubella – If you are not up to date with this already, you'll need it. It's all in one shot too – saving you on needles in the arm.
– Hepatitus A
– Hepatitus B
– Typhoid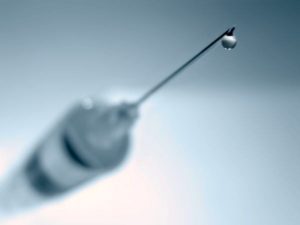 What travel vaccinations are OPTIONAL?
These vaccinations are not necessary unless you're going to visit certain countries (mainly Eastern Europe) – We've put a star next to each of these countries on the table above so it's easy to find :
– Yellow Fever – Only if you are visiting countries with a * next to them and coming from an infected area..
– Malaria – Only if you are traveling to the island of Dominican Republic and Haiti will you need to worry about Malaria, you can read up more on Malaria prevention here.
Make sure you keep track of your immunizations in a booklet so when you go gallivanting  across the world and find yourself in a new continent you won't have to get the same shots over again – saving you money and a very sore arm. Remember to let your GP or travel doctor know which countries you'll be visiting so they can provide you with the latest information on immunizations to get.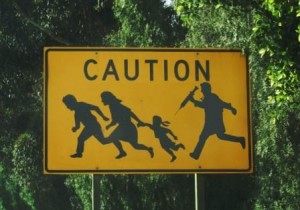 There is so much to see and do in North America, you could spend a long time there without realizing it so make sure you're up to date with your immunizations and the only thing you'll be worrying about it is what to see next.
Duff