What travel vaccinations are needed when traveling in Africa?
As you can see on the map, Africa is a massive continent scattered with lots of different countries to have lots of different adventures. With many parts of Africa still developing there are lots of risks of diseases, and for this you will need to be 100% up to date on all your vaccinations before you leave.
You might not be able to get all the shots you need from a regular GP (such as yellow fever) so it would be best to go to a travel doctor and get all your shots through them. As always, be prepared before you venture out and get your shots done a couple of months BEFORE you head out on your travels as some of the vaccinations require more than one trip to the doc.
Have a quick look below to see the immunizations you need to get when backpacking in Africa:
What countries are this guide for?
There are so many countries to choose from in Africa so take your pick from the below…
| | | |
| --- | --- | --- |
| Algeria |  Ethiopia |  Namibia |
| Angola |  Gabon * |  Niger * |
| Benin * |  The Gambia |  Nigeria |
| Botswana |  Ghana * |  Rwanda * |
| Burkina Faso * |  Guinea |  Senegal |
|  Burundi |  Guinea-Bissau |  Seychelles |
|  Cameroon * |  Kenya |  Somalialand (Sounds dangerous but it is possible – find out more here) * |
|  Cape Verde |  Lesotho |  South Africa |
|  Central African Republic * |  Liberia * |  Sudan |
|  Chad |  Libya – probably won't be going here for a while…. |  Swaziland |
|  Côte d'Ivoire * |  Madagascar |  Tanzania |
|  Democratic Republic of the Congo * |  Malawi |  Togo * |
|  Republic of the Congo * |  Mali * |  Tunisia |
|  Djibouti |  Mauritania * |  Uganda |
|  Egypt |  Mauritius |  Zambia |
|  Equatorial Guinea |  Morocco |  Zimbabwe |
|  Eritrea |  Mozambique | |
What travel vaccinations / shots do I NEED?
– Hepatitis B
– Measles / Mumps / Rubella – If you are not up to date with this already, you'll need it. It's all in one shot too – saving you on needles in the arm.
– Diphtheria / Tetanus / Polio – You should have these done anyway, and the good news is it's all combined into 1 shot and it lasts 10 years.
– Yellow Fever – this is rife in quite a few countries in Africa. If you plan on going to or through any of these countries get this done through your travel doctor and keep the proof of vaccination or you won't be allowed in. We've put a * next to the countries where proof of vaccination is always needed but to be honest I'd just get this one done regardless)
– Malaria – There is no shot for malaria but you will definitely need to take malaria tablets when traveling through Africa – we've created a section for malaria here.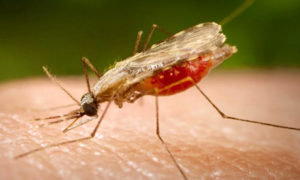 What travel vaccinations are OPTIONAL?
These vaccinations are not a necessity but are recommended to ensure you stay safe on your travels in Africa :
– Hepatitis A
– Meningococcal meningitis
– Rabies
– Typhoid
There is a very very high risk of AIDS in Africa so while we want you to go out and have fun – make sure you wear protection. Either that or go for a bout of celibacy whilst traveling through Africa… particularly in southern areas where the risk is higher.
As always, when getting your shots done, make sure you get them recorded in a booklet (if you haven't done so already) so you can keep track of all your jabs. Don't lose it either – otherwise it's back to the doc and its more jabs in the arm for you…
There is so much to see in Africa and you could easily lose yourself there for a long time – make sure you get your vaccinations so you enjoy every minute.
Duff