Last week we spoke to Jillian & Danny from 'I Should Log Off' hearing of their awesome adventures on the road. If you enjoyed that you'll love this week's installment where we speak to Jade from Our Oyster. Jade's been on the road for 6 years so certainly knows a thing or ten about life on the road; read on for her experiences on the road and pearls of wisdom she shares…
Name: Jade Johnston
Age: 26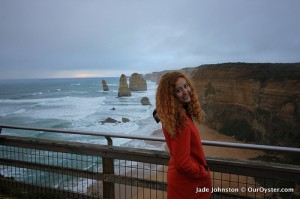 Travel Blog: http://www.ouroyster.com
How long have you been travelling?
6 years
What's been your route?
I have been moving from country to country that have working holiday visas for Canadians, and then using them as bases to explore the surrounding regions.
What's your favourite and least favourite country?
My favourite country is hard to pick! I suppose I could narrow it down to one per continent! In Europe I really love Spain… the food, the people, the culture, the weather, and the WINE! And I just love the language. The fact that many Spanish people do not speak English also adds to it feeling like a more authentic travel experience. In Asia my favourite country is Laos, it is more off the beaten path and you have opportunities to visit villages which no other tourist has been before. My favourite Pacific Island is Samoa – just the laid back and friendly culture won me over. And in South and Latin America I have only been to Costa Rica – so I guess that would have to be my favourite by default!
My least favourite country is Fiji. I had an awful experience there. I find it really irritating when expectations are continually made and then not met. I felt that a lot of the services promised in Fiji were sub standard, and also being caught up in a tropical cyclone did not help one bit! For similar reasons, I also dislike Vietnam.
What's been the most awesome travel experience you've had?
I have had a lot! I think couch surfing would be my favourite experience. I have couchsurfed all over the world – and staying with locals is always an eye opening and amazing experience. (more on couchsurfing here )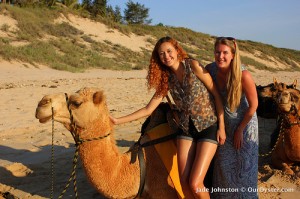 If you wish you knew something when you started traveling, that you know now – what would that be?!
I wish I had started this travel blog earlier! It is such a great way to document and remember your travels. I can't wait until I am old and can look back through all my articles.
What was your weirdest travel experience?
Hmmm I think my weirdest and most unpleasant travel experience was on a bus to cross the border from Laos into Vietnam. I get travel sickness very easily, and the opium smoking driver was speeding along those mountain roads like I had never seen before. Add that with a box of raw meat that leaked all over the floor, my seat being broken, and both my flip flops breaking… it was pretty aweful!
How much have you spent on this trip and how long has it lasted?
I am currently travelling around Australia with OurOyster.com and even though I have had a lot of great sponsors for this trip – it has still been very expensive.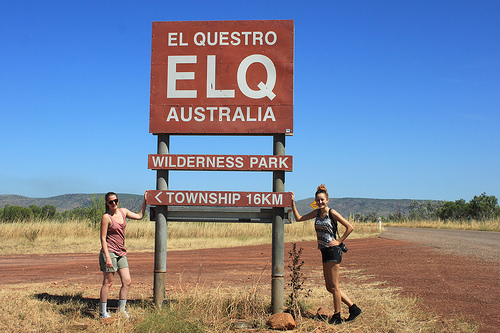 Where to next?
Next stop is Tonga for my honeymoon!
What advice would you give to any Aspiring Backpackers?
Planning is key. Plan where you want to go and how much time you want to spend, and that will help you make your budget. Then add twice as much money to your budget!
Big thanks to Jade for taking some time out to speak with us and share her experiences – and congrats on the engagement and wedding. If you have any questions you want to pass on to Jade, leave a comment below and I'm sure she'll get back to you in no time at all 🙂
Happy Travels,
Duff