Costa Rica has an abundance of natural life and biodiversity, which filters it close to the top as one of nature lover's ideal holiday destinations.
The country itself has over 30% of its land environmentally protected. This plays host to over 35 stunning national parks. Choosing which one to visit can be a challenge, but the following 3 have become the most popular.
Monteverde Cloud Forest Reserve
This reserve is set on 10,000 hectares of land and is home to numerous species of birds. The forest is privately owned by a non-profit organisation and has about 10km of trails for visitors to explore and wander around.
Howler monkeys, guinea-pigs and sloths are also found living here. It is recommended that visitors hire a local guide in order enjoy their visit fully.
Corcovada National Park
In order to reach this very isolated park, visitors must  take an internal flight and then a boat trip. However, those that make the effort to reach this gem of a national park will be greatly rewarded.
It is set on over 40,000 hectares of land and has 13 separate ecosystems. It is also the only significant lowland tropical forest currently left in the world.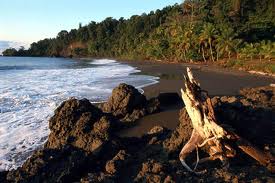 Sloths, pumas, crocodiles, tapirs, jaguars, and a wide variety of monkey species are all found here.
It is recommended that visitors stay at least 3 or 4 days in order to see as much of the peninsula as possible. Getting in touch with Last Minute Deals Costa Rica will help with booking you a tour there, as well as sorting out your accommodation while in the country.
Tortuguero National Park
This park is nearly as isolated as Corcovado, but it is situated on the far northern side of the country.
It has a semi-marine environment, which is made up of rivers, canals, lagoons and marshy swamps. A collection of sandy beaches, the quality to rival South East Asia, make up an ideal playground for a host of exotic wildlife in its 32,000 hectare expansion.
The female green sea turtles are the most famous inhabitants here. They return to the beaches where they were born to deposit their eggs and then head back out to the ocean. This annual voyage is a major attraction in the park and visitors congregate on the beaches to witness this epic event.
As well as turtles, the park is home to capuchins, sloths, spider monkeys and a number of bird species.
The park can be reached on your own accord, but it is remote. A tour package would be the best way to enjoy this splendid park.