When you think of traveling in France, you may think that this trip is going to cost you an arm and a leg. It is true that Paris is one of the pricier cities in Europe, and the entire country has plenty of luxury options to offer. But if you're working with a budget, there's no reason that you can't visit France and have a crazy fulfilling experience while you're at it! All it takes is a little know-how and tips to save money in important areas like accommodation, transport and food, and you'll have plenty of money left over to see all the sights you want to in this beautiful country.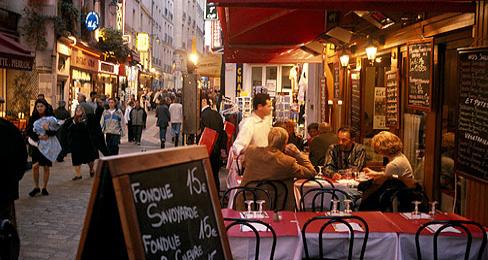 Sleep for cheap
While in France, you'll have many options for places to stay. You can opt for hotels or hostels which can run from quite cheap up to very high-end luxury options. But a cheaper option is to use Air Bnb, a service which connects you with local people offering their house or apartment for a cheaper rate than most hotels. The upside of this is that you'll have more of a homey feel, often with access to a kitchen. You may share the accommodation with the hosts, or they may rent you out the entire place. Another option is to use Couchsurfing in France where you can actually stay with local hosts for free.
Saving on Transportation
One of the biggest costs that most travelers incur is the cost of transport. And this ends up being disappointing, because what you really want to be spending money on is the fun experiences, not just the trains, buses and planes to get you there! If you'll be traveling a lot within France, get a rail pass rather than buying lots of individual train tickets- this will save you a ton and be more convenient. If you're coming to France from another country, you can find cheaper options than flights. You'll find ferries from Ireland to France, for example, for cheaper than the cost of a flight.
Dining on a Budget
The good news about dining in France is that you can easily eat for cheap but not compromise the quality of your eating experience! Yes, it's true that you can spend up to a fortune at the gourmet restaurants, but the local food is just as good. Grab some local cheese from a cheese shop, pick up a fresh baguette from an outdoor market, and some fresh fruit and jam. Round it out with a bottle of wine and you're all set for an outdoor picnic that costs you no more than a handful of Euros.