Fremantle, Australia is the ideal port for cruises to leave from since it is surrounded by so many beautiful destinations. From Fremantle, you can explore Asia, Australia, and New Zealand. Here are just a few cruise ships that frequently depart from Fremantle, Australia,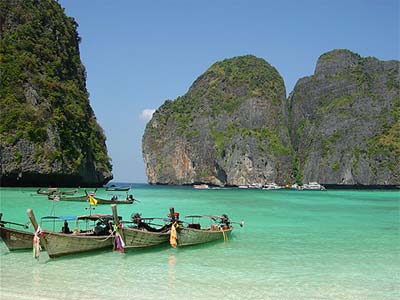 If you would like to take a cruise to explore Asia, then the Treasures of Asia from Princess Cruise lines would be the perfect cruise to look into that departs out of Fremantle. This is typically a 12 day cruise and leaves from Fremantle and travels to places such as Bali, Malaysia, Thailand, and then the cruise ends in Singapore.
If you would like to take a roundtrip cruise that departs and ends in Fremantle as well, then the Treasures of Asia Grand Adventure offers just that. This cruise option is 26 days long and is similar to the Treasures of Asia cruise but will end back in Fremantle.
There are plenty of cruises that explore just Australia. The Northern Australia Explorer leaves from Fremantle and ends in Sydney. The cruise travels up the northern coast of Australia and also to Indonesia, this cruise is a 17-day voyage. There is also another cruise that leaves from Fremantle that travels up the northern coast of Australia. This cruise is also called to Northern Australia Explorer from Princess Cruises, but only lasts 16 days. Instead of ending in Sydney, your cruise will end in Brisbane.
Royal Caribbean Cruise line offers a 17-day cruise from Fremantle that is an Australia and New Zealand Cruise. This cruise will take you around Australia and New Zealand and will end in Sydney, Australia. Royal Caribbean also offers a cruise that leaves out of Fremantle and will end in Singapore. This is a 14-night cruise and your destinations on the cruise will include Australia, Thailand, Vietnam, and Singapore.
Celebrity Cruises is another cruise line that has cruises leaving from Fremantle. Celebrity Cruises offers at 17-day cruise that will take you all around Australia and to Bali. This is a great way to see Australia and the surround area.
With multiple days at sea, there is plenty of activities to do on the cruise ships. Cruise ships off top-notch cuisine prepared by world-renowned chefs from all over the world. Cruise ships offer plenty of pools and Jacuzzis. There is also a cruise ship spa that will give you the ultimate pampering experience and have you leaving fresh and rejuvenated. At night, there is always entertainment whether it is comedy acts or concerts and shows. Cruise ships offer entertainment for every member of the family, from seniors to children. There are also plenty of activities that the entire family can do together.
Cruises are a great and affordable way to see multiple destinations at once. By taking a cruise, you have a chance to visit up to 5 different countries at the most affordable price. There are plenty of cruise deals from Fremantle, especially if you are thinking of planning a last minute trip. Make sure to frequently check online for the most recent and current deals for cruises that leave from Fremantle.