Visiting London for the first time can leave you feeling spoiled for choice when it comes to attractions. From historic buildings to exciting rides, London isn't short of variety. As a first time traveler, there are a few must-see places you cannot miss.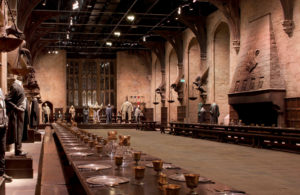 The Tower of London
The Tower of London has been home to hundreds of grizzly executions over the years. While there, you can see 'Traitors' Gate', the infamous gate where so-called 'traitors' were brought to meet their fate. Displays change from year-to-year, but a few attractions remain the same. This includes torture devices, the rooms where kings and queens were held captive, and the site where Anne Boleyn was executed. Feeling brave? Then book one of the nighttime tours.
Ripley's London
Make sure to visit Ripleys London. This tourist attraction is truly a must-see for anyone visiting London. With six floors of attraction space and 700 attractions, Ripley's is teaming with exhibitions that celebrate international art and culture. Accessing it is relatively simple, as it is next to Piccadilly Circus. From Amazonian shrunken heads to bizarre inventions, there are plenty of attractions for you to gasp at. Thanks to the exciting nature of many of the attractions, Ripley's London is suitable for visitors of all
ages.
Harry Potter Studios
The Harry Potter Studios are so astounding, even Kate Middleton and Prince William have visited them. As the name suggests, the Harry Potter studio tour allows you to see the magical world of the books that inspired the films. At points you can feel as though you are stood in the middle of Hogwarts itself. During the winter, the studios are decorated with snow to add to the authenticity. This is the type of attraction that won't just stun Harry Potter fans, it is enjoyable for all.
National Portrait Gallery
It isn't often that you will find such an amazing attraction for free. The National Portrait Gallery features portraits of individuals from around the world, but primarily features images of kings and queens from Britain. Many of the portraits there are pretty permanent fixtures, including some majestic images of Henry VIII and modern portraits of Queen Elizabeth II. In many ways, it is the royal family that makes London what it is. With that in mind, you could always go for a little walk outside Buckingham Palace afterwards.
When visiting London as a first timer, there are plenty of must-see places you can hop along to. From history to thrills, it is a city that caters to the tastes of everyone.
Nightlife
For those seeking some companionship while in London, the city's escorts are truly world-class. You are sure to find some of the most beautiful women in the world when making a call to an escort service, allowing you to see the city in style. There is nothing better than visiting some of London's top tourist destinations with one of these ladies on your arm, as it is great for your confidence and will add a great deal to your trip. You might also be happy to hear that you can book your dates online, so you do not have to place an embarrassing phone call if you are in a public place.