Travelling is fun and exciting but it can also be extremely tiring. Constantly moving onto a new city or country, together with an endless stream of hostels and nights socialising can, after a few months, become exhausting.
In order to not suffer from burnout during your travels you should consider scheduling a yoga retreat into your itinerary. This will give you the much needed chance to slow the pace down, relax and re-energise.
If you're travelling around Asia, the birthplace of yoga, finding a retreat shouldn't be a problem, but what if you're in somewhere like Europe? Fortunately, over the last decade yoga, and leading a healthy lifestyle in general, has shifted from being a niche activity into the mainstream so that there are now numerous yoga retreats across the world to suit different interests and budgets.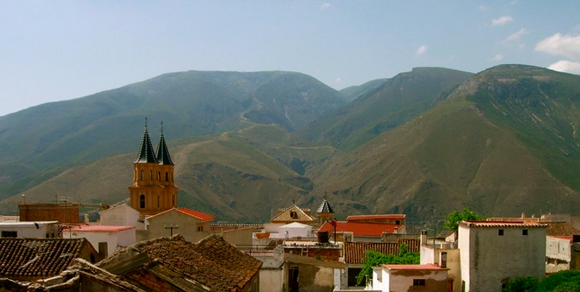 If you are planning to head to Europe and want to include a yoga retreat in your trip, here are some of different options available to you:
Stunning scenery          
If you're looking for a yoga retreat that will also let you explore stunning landscapes then consider one of the Kailyoga retreats. Named as one of The Guardian's top 10 yoga retreats, Kailyoga's original single French location has proved so popular that it has opened several more in Spain. The French retreat is still the most popular and set in a private hamlet within the lavender and thyme-scented hills of Provence in Southern France, an area that was popular with artists and writers in the 1960s and 1970s.
Each of the retreats in Spain focus on different areas of health. Those interested in exploring the region should visit the Yoga & Hill Walking retreat, which combines daily yoga classes with walks through the Alpujarra region. This area is known for being one of the most scenic areas of Spain with waterfalls, Moorish villages and shaded valleys. The area has also been certified by UNESCO as a Biosphere Reserve.
Both these retreats include morning and evening yoga classes, as well as meditation classes. In addition to this, optional therapies such as massages and healing therapies are also available. The meals provided are healthy and home cooked, while alcohol is available in the evenings.
For more information visit http://www.kaliyoga.com/
Solo travellers and beginners
For those travelling solo, yoga retreats can be daunting. Fear of being the only one left alone during meal or free time can put even the most independent traveller off. If you find yourself in this situation try Blissful Retreat, which provides yoga holidays in Spain that welcomes solo travellers. This is reinforced by the fact that every room is available to use on a single person basis.
During the autumn and spring the retreat is located at a peaceful hotel in the Spanish countryside near the coastal town of Altea; while during the summer months the retreat re-locates to Denia and to a boutique hotel that is just a 10 minute walk from the sea.
The retreat holds two classes a day, but also provides time for guests to explore the region and try other activities such as cycling and cooking classes. The yoga classes aim to be relaxing rather than intense workouts, and the focus is on just doing the best to your abilities over perfecting your yoga poses.
For more information visit http://www.blissfulretreat.com/
Seclusion and relaxation
The Silver Island Yoga retreat is so remote that it can only be got to by ferry. Located on the private Silver Island off the coast of Greece, The Silver Island Yoga has a maximum of 12 guests at one time, making it the ultimate travel retreat.
The morning yoga classes usually take place outside, making the most of the mild Mediterranean climate, while another class is held in the late afternoon. The yoga is aimed at all abilities from beginners to those with more experience.
When not partaking in the twice-a-day classes, guests are encouraged to explore the island with cycling and snorkelling popular activities. Alternatively guests can choose to just relax or even indulge their creativity with access to a fully-supplied art cupboard. As Silver Island is a private island there are no crowds of tourists to avoid and the focus on the retreat is to provide a completely relaxing experience.
For more information visit http://www.silverislandyoga.com/
Written by Derin Clark a writer, editor and blogger