If you are looking for a five-star all-inclusive holiday to the Caribbean, Club Med can offer you a range of holidays in some of the world's most stunning resorts. Club Med have their own rating for their resorts; their five trident rating scheme, for example, is equivalent to five star.
The Caribbean resorts available with an all-inclusive package from Club Med are simply breath-taking and suitable for sun seekers and water sports enthusiasts alike. With white sandy beaches with warm turquoise waters, the Caribbean provides the perfect paradise location for you to relax and unwind.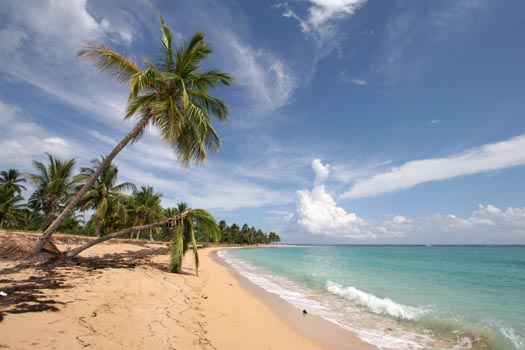 The Caribbean benefits from year round sunshine and the locals are amongst the friendliest on the planet. The scenery is truly awe-inspiring and will make your dream holiday a truly amazing experience. Whether you are looking for action and adventure, or just somewhere to catch some rays and get pampered to your heart's content, a Caribbean holiday with Club Med is guaranteed to exceed your expectations.
Five-trident Caribbean Holidays from Club Med are available in the following locations:
The Bahamas
Located off the southeast coast of the United States, the Bahamas are a first-class destination for luxury Caribbean holidays.
Dominican Republic
The Dominican Republic offers excellent water sports, including scuba diving, sailing and windsurfing. There are also plenty of other activities for those who want to stay on dry land.
Guadeloupe
Guadeloupe consists of nine inhabited islands and is actually a part of France. The currency is euro and the islands bear host to breath-taking white sandy beaches, tranquil bays and rainforests.
Martinique
As an overseas region of France, Martinique is in the Euro. With tropical sun, sea and sand, you have the opportunity to relax in an island paradise and take in some breath-taking scenery when you're not sunbathing.
Turks Caicos
Turks and Caicos is an archipelago in the Caribbean, providing the perfect platform for you to explore an underwater paradise.
For more information on the resorts available in the above locations please visit http://www.clubmed.co.uk