You might think this is a little self explanatory – get ticket, board plane, fly on plane but having spoken with a few friends who haven't caught many planes in their time, we thought this would be a good topic. If I was to get a flight for the first time, I wouldn't have a clue about luggage restrictions, items you can't have on, all the security you have to go through etc. So let's have a quick rundown on how to get a flight.
Before you get to the Airport:
Make sure you've had all your vaccinations should you need them – you can find out whether you need to get immunizations on our site whether you're going to North America, Europe,  South America, Africa, or South East Asia . Also check to see that your name on the ticket (or email confirmation) fully matches that of your passport. I've had friends where a letter has been out and they've not been able to get the flight – ridiculous, yes but definitely worth checking.
Avoid wearing things with metal unless you want to take it all off later on when you go through airport security.
Check the weight of your bags so you know you're not going to be overweight and end up having to pay one of those hefty fees airlines like to charge.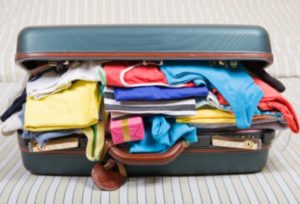 At the Airport
Checking In
When you get to the airport (remember to go to departures), look on the entrance/departure board to find out where your airline is and walk over to your relevant airline. Usually you can check in 3 hours before the flight if international and 2 hours if domestic. Usually, the earlier you get there the better choice of seat you'll get. (some airlines you can check in online and pick your seats, so bear that in mind for the future).
Once you queue up and get to the check in counter – hand over your passport and any flight info you may have printed out. Check in attendant will weight your bags (good job you already checked that), and ask you the compulsory did anyone else pack your bags (if you're Mum packed your bag for you, don't feel inclined to tell them as I once did long long ago!!). Also, it goes without saying but don't make any jokes about having a bomb in your bag or not packing it yourself – they don't like it and take it very seriously – you might not even be able to get your flight!
Following that, you'll be given back your passport, you'll get a boarding pass and you're bags will be checked in. Next job is to go to the departures gate.
Enter Departures Gate
When going through the departure gates you'll need to make sure you have your passport & boarding pass to flash through to immigration (if flying internationally), customs & security. During holiday periods, and peak times this process can take a while so make sure you allow yourself enough time to get through – you don't want to miss your flight! Before you get to the departure gate, you'll have to put any liquids or gels you have in a transparent zip lock bag. All liquids must be under 100ml or they'll get confiscated / thrown in the bin.
You'll then usually pass through immigration whereby they'll check that the photo in your passport is actually you. Flash a smile and you'll go straight through. Continue walking through and you will find yourself at the customs/security checks…
Customs & Security Check
When you get to the security check, you'll need to remove any items you have (e.g. keys, wallet, phone, hand luggage etc) and they will go through screening. You'll get given a tray to put your belongings in. You'll also have to remove any jackets, belts or shoes your wearing so get ready to take these off and put them in your tray.
After you're done walk the metal detector arch and hope it doesn't beep… Even if it does, it's nothing to worry about, the security person will do a quick search whereby they run a metal detector pad over you to see where the beeping came from (I usually find later I had a coin in my pocket or something like that). After this, you collect your stuff, put your clothes back on and you're in.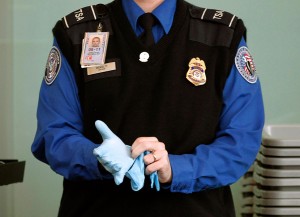 Find your boarding gate
On the boarding pass that you were given it will show a number for the boarding gate. Upon passing through the security check there will usually be a departures board that will show the time of your flight, your flight, and….. the boarding gate. Make sure you double check the boarding gate on the departures board as sometimes it can change.
Have a wander to your boarding gate – may have a look in the duty free shopping if you have time and relax. Once you get to boarding gate, take a seat, kick back and board the plane it opens for your flight.
Don't forget you're boarding pass will also have your seat number for the plane. When you get on the plane show an air hostess your ticket and they'll point you in the right direction.
Fly to your amazing destination!
Enough said 😉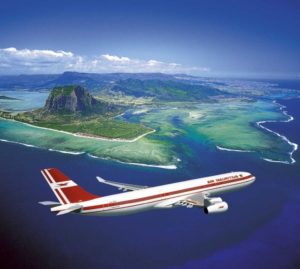 I hope this has helped some of you who have yet to take a flight but might be too scared to ask someone. If you do have any questions about getting a flight or are unsure on anything – drop us a note in the comments below and we'll answer as best we can.
Enjoy getting those flights and seeing the world!
Duff