The land famous for its green fields, leprechauns, St Patrick and love of a drink or two, Ireland is starting to gain a bit of a reputation as one of Europe's top surfing destinations, and it's easy to see why.  First of all, get a car and road trip the whole place! It's the best way to do it – make sure you have all season tyres (thanks to Ireland unpredictable weather!) if you're struggling to find them, check out car-parts.ie.
Then, the west coast of Ireland offers many great surfing spots, with the wild Atlantic waves crashing against the stunning Irish coastline.  It's not just the west coast that is blessed with surfing hotspots, with the north, south and eastern coast, also home to home to popular surfing spots.  With surfing schools now popping up throughout the country, and something to suit all abilities and ages, Ireland really has established itself as a top surfing destination for the adventurous among you.  If a surfing holiday to Ireland sounds like something you would be interested in doing, here are 5 spots to get your surf on!
5 of Ireland's top surfing destinations
Bundoran, Donegal:
First up is the capital for surfing in Ireland, the popular coastal town of Bundoran in county Donegal.  Recently voted on of the top 20 surfing towns in the world by National Geographic, the high waves along the shore of Bundoran make it a popular destination for seasoned surfers.  Top of the list of waves to ride is The Peak, while Tullan Strand offers something for those of you wanting to try out surfing.  The stunning nearby town of Inishowen is also home to some amazing waves, making the Northwest coast a popular surfing destination for tourists and locals alike.  Whether you are planning a trip with your family or a getaway with friends, Bundoran's surf schools are the perfect introduction to surfing.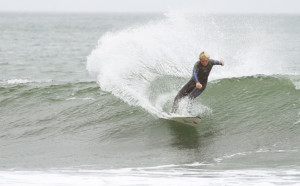 Mullaghmore, Sligo:
Located near to Bundoran is another of Ireland's popular surfing destinations, Mullaghmore.  Mullaghmore Head is located in county Sligo and was recently listed in Lonely Planet as one of the world's top surfing destinations.  With waves that can sometimes reach 15 metres and with some stunning beaches and breathtaking scenery to boot, it's easy to see why Mullaghmore has become such a surfing mecca in Ireland.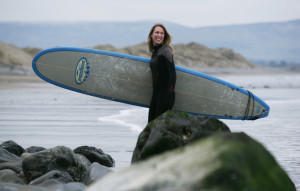 Keel Strand, Achill Islands:
Mayo is home to many great surfing beaches with Bertra and Belmullet among the pick of the beaches.  The seaside town of Westport is often a popular destination for those visiting Mayo to take on the waves of the west coast, but it is Achill Island of the coast of Mayo which offers some truly spectacular waves and scenery to enjoy.  Keel Strand is a longstanding favourite for visitors to Ireland's largest island, with its big waves and surf schools attracting surfers of all abilities throughout the year.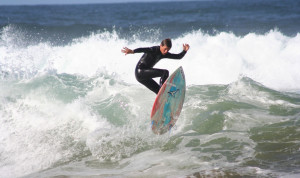 Fanore, Clare:
County Clare is a thriving surfing area with surf schools busy throughout the year as visitors seek an adventure
packed surf holiday.  While Clare is home to many busy beaches, the quieter beaches of Doolin and Doonbeg are great locations to try and work on your surfing technique and practice the best way to ride the waves.  One of the most popular areas of Clare to visit for a surfing holiday is Fanore, home of the famous Aloha surf school.  Located in the stunning area of Burren, a surfing holiday to Fanore is something you will remember for years to come.  Bring the kids and visit the Aloha surf school, where you will not only learn the basics of surfing, but you can also learn a new language as the school has Spanish, French and Portuguese speaking staff.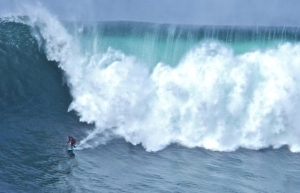 Kinsale, Cork:
Last up on our list of surfing destinations to visit in Ireland is the town of Kinsale, which is located on the south coast of Ireland in county Cork.  Home of a number of surf schools and waves to suit all abilities, Kinsale will give you a great surf holiday with that little something extra.  This medieval fishing port town has some stunning scenery and is hailed as the gourmet capital of Ireland.  When you're not surfing the waves, make the most of the world class golf course, deep sea fishing and whale watching that takes place nearby.  Kinsale is also located near Cork city centre, allowing you to sample the wonderful nightlife of this vibrant city.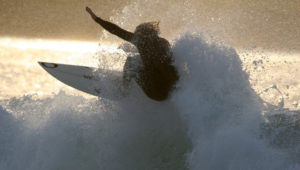 It's clear to see that Ireland has firmly arrived on the European surfing scene and with event's such as the International Surfing Festival which take place in Bundoran every June, the country has truly embraced this ever growing and popular sport.  With surf schools continuing to pop up around the country, there's never been a better time to try your hand at surfing; you won't regret it.