With the doom and gloom of economic uncertainty, the rising cost of living and the typically miserable British weather, there's no better excuse to jet off for a week or two of sun, sea and sand. Thanks to today's competitive holiday industry, there's a world of choice on offer with just about every holiday experience under the sun.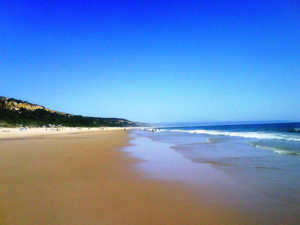 Spain, Portugal and Greece remain the stalwarts of the package holiday market, and continue to draw happy holidaymakers back to their sun-soaked shores year after year while other more exotic destinations such as the Caribbean, the Maldives and Thailand have earned their place high on the list of 'must see' destinations, and rightly so. Some of these far-flung holiday hotspots are once-in-a-lifetime trips, but even so, many exotic holidays have come down in price in recent years, making it easier and more affordable for holidaymakers to venture further afield.
Whether you're after a late deal to paradise, a cheap Portugal holiday or a low-cost trip to anywhere, one of the best ways to get there is through a package holiday. It's easy, it's convenient and most of the time it's the most affordable option, especially when you factor in the support network on offer and all those additional discounts too.
Any of the big players such as Thomas Cook vacations offer a superb range of holidays to a vast choice of destinations, and come complete with return flights, local resort transfers and accommodation. Full board or all inclusive factors in the cost of meals, while the more basic options such as bed and breakfast or self catering are generally cheaper and offer more independence.
Of course you could always go your own way and book flights and accommodation separately. It might be more hassle but in most cases you'll snap up a bargain, providing you book your flight well in advance and take care to find the most affordable accommodation. Booking direct with the hotel or apartment may help.
Whatever you fancy this summer, there's a world of choice and a multitude of wonderful destinations just waiting to be discovered.