So you've probably booked your one-way flight or round the world ticket now and know where you're heading. Next job is to work out where you're going to stay during your travels. Staying in a hotel is the obvious choice so we're going to look at the pros and cons of staying in a hotel.
Staying in a hotel is a lot more luxurious option to staying in a hostel so if you've got money to splurge you may want the added comfort of staying in a hotel.  Large chain hotels like your Shangri-La's will probably be out of the question but smaller hotels and bed and breakfasts could be a good choice – especially if traveling with your partner.
Let's have a quick rundown of the pros and cons of staying in a hotel when backpacking:
PROS


Privacy
If you are traveling as a couple you probably don't want to be staying in a dorm room. When staying in a hotel you have complete privacy and can come and go as you please without worrying about waking anyone up or bumping into anyone you don't want to see.

Ensuite Bathroom
You'll have your own bathroom complete with the little extras like towels, shampoos, conditioners, hairdryers (for girls and metro boys), toothbrush, toothpaste etc. For girls especially this may be a winner especially as in most hostels you will have to share a bathroom.
Room Services
As standard with hotels a maid can clean your room daily and you can get fresh towels every day. Most hotels come with internet in your room as standard with some even having complimentary wifi. Other room services include 24 hour room service and wake up calls (so you don't miss your bus, train or flight).
Hotel Services
There are many services a hotel offers that a hostel does not. This can include 24 hour reception desk, shuttle buses to and from airport or train station, concierge to lug your bags for you among other.  Some hotels even throw in breakfast inclusive of the price too.

Amenities
Hotels are much more likely to have amenities such as a swimming pool, gym, spa, restaurant and business centers with Internet – plenty to do if you're having lazy days.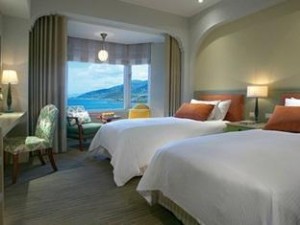 CONS

Cost
Let's face it – hotels are a lot more expensive than hostels and if you're traveling for a long time this will hurt your pocket immensely.  Just think, that extra money you are spending on services you might not even use could go on furthering your travels even longer and pay for the cool things you'll be doing.

Isolation
With privacy comes loneliness and isolation. You're unlikely to meet fellow travelers in the hotel and if you're in your room most of the time you definitely won't. Most people staying in the hotels are likely to businessmen and the sort whereas hostels cater specifically for the backpacker where you will always meet other travelers along the way

Location
Hotels are usually big complexes and in some cases the location may be a bit far from the local sights. If you do plan on booking always have a look on google maps, reviews or the sort to check you're not in the middle of nowhere and have to cab it here, there and everywhere.

Soul
Hotels can often be a soulless and sterile environment with people keeping to themselves. With little atmosphere it can make your stay in a hotel quite boring and forgettable. Judging from experience, hotels are not really personalised so you can often feel like you're just a number (and $$$ for them).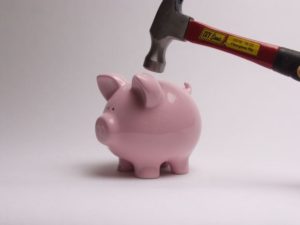 Just because it's a hotel doesn't mean the standards will always be impeccable – traveling with the missus in China we opted for a hotel (albeit a cheapy one), and were greeted with toe nail clippings everywhere, ash on the floor, and a shower full of pubes….certainly not ideal!
You also might want to consider the fact that you might not need a swimming pool, gym and all the extra services that a hotel offers which is why a hostel may be more likely to suit your backpacking needs. However, if you're only staying for a short amount of time you might want use a hotel as your luxury home away from home.
As we focus on long term backpacking we'd always recommend booking the cheaper alternative aka hostels as opposed to a hotel. There are certainly benefits to staying in a hotel but if you're backpacking the globe you may find staying in a hostel more to your liking – you'll certainly meet lots of other travelers and save on the pennies.
Do you prefer staying in a hotel to a hostel? If so let us know why in the comments section below 🙂
Whatever accommodations you choose you will have a fantastic time on your travels.
Duff