The saying goes, big things come in small packages. This saying holds true when visiting countries. Some of the smallest places in the world have the most to offer. The countries that I'll be hyping up in a minute are tucked away in the midsts of larger countries that often times overpower them. This makes them quite easy for people to forget they exist and even more likely for backpackers to pass over. Going to these countries is a great alternative to the more popular backpacking destinations, and you know how we love that here. So read up and appreciate some little things!
Luxembourg
This tiny country which lies between Germany, Belgium, and France is just 2,586 square kilometers or 998 square miles. Luxembourg is a beautiful country that makes for a perfect pit stop if traveling to and from any of its bigger neighbors. The city has great architecture and history. This can be seen in its buildings, many of which were built in the 1600's and 1700's. A few cool sites to see while there are the Aldophe Bridge, Knuedler (also known as Place Guillaume), and the Gellen Fra. The Gellen Fra translates to Golden Lady and is a statue of the goddess Nike erected in 1923 to commemorate those lost in WWI. Knuedler is a great square that often hosts an open air market.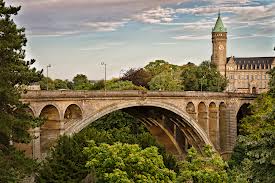 Andorra
On your way from Spain to France its easy to pass by Andorra. That is because it is 468 square kilometers (180 square miles) and you almost need to go out of your way to hit it! The Sant Esteve Church is an incredible work of traditional architecture. Made of granite, it is Romanesque as well as picturesque. After this attraction the main drag in Andorra is snow and skiing. If that is your thing, then Andorra is the place for you with great slopes and mountain peaks that are a great way to view the country in one shot.
Liechtenstein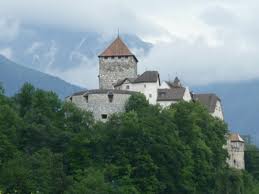 Getting even smaller now, Liechtenstein is 160 square kilometers or 62 square miles. This alpine nation shares its borers with Switzerland and Austria. Mountains and castles seem to be all the rage for visitors in Liechtenstein. The most important castle to see is the Vaduz Castle. Since the 1930's it has been home to the prince and his family. Therefore it is not open to the public, although that would be pretty cool wouldn't it? If the castle is something you really want to see, there is a replica of it built in the town of Vaduz that can give you the feeling. If you go out to Malbun in the winter it is a great ski resort. In the summer, not so much. But the chairlift does run year round bringing you up to the top of the mountain giving you a wonderful view of the country.
Monaco
Now this is my kind of place and the smallest to grace our list. It is 1.98 square kilometers which translates over to a mere .7 square miles. Located along the French Riviera, the thing to do here is relax and let loose. With attractions such as the Grand Prix raceway, Exotic Garden, and the Princess Grace Rose Garden, there is no shortage of things to do. One of the biggest draws and most popular areas is Larvotto Beach. This gorgeous free beach is the perfect spot to relax and enjoy the finer things that life has to offer. Earlier I said this is my kind of place and that is because it is home to Monte-Carlo Casino. This Casino has been featured in James Bond films and is sure to be the place I spend most of my time, and money. You can find me at the Black Jack table hopefully carrying too many chips for my own good to cash out!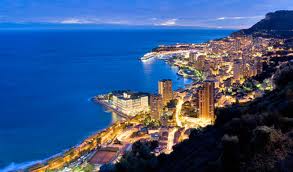 –Nick