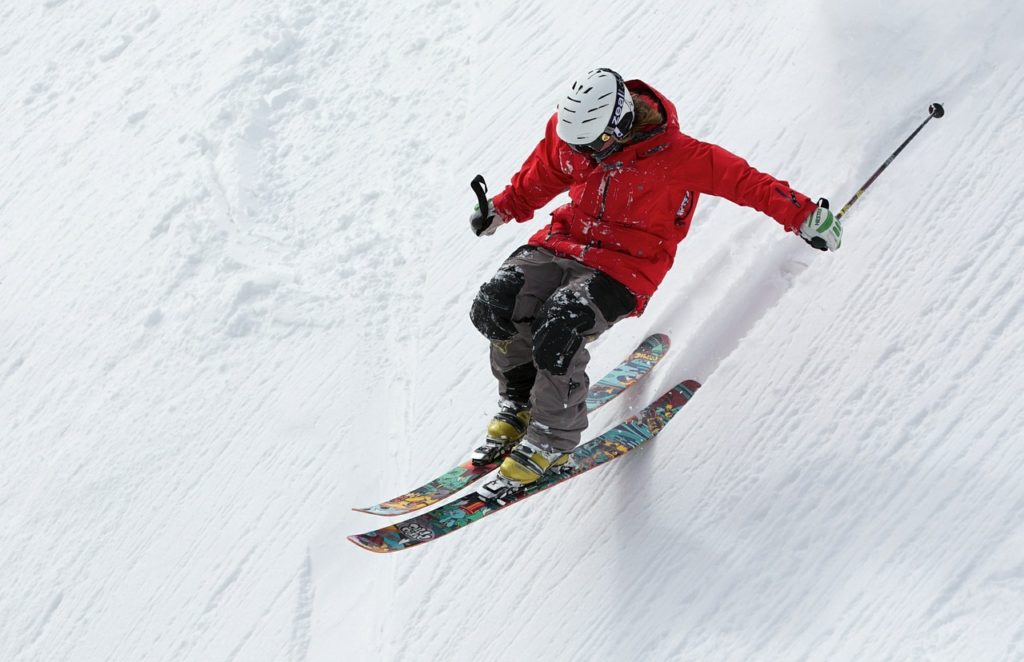 Winter sports holidays are becoming more and more popular as they are without a doubt filled with adventure, fun and laughter. Having said this, winter sports do come with risks attached and it is important to acknowledge them.
From a beginners perspective, skiing can often be seen as an unnerving sport to start and often it can put people off as it appears a very difficult art to accomplish. Having said this, the adrenaline rush obtained from skiing is deemed as one of the 'must experience' things in life.
Below is a list of tips and tricks for first time skiers to make a Winter sports holiday all that more enjoyable, so go out and book yourself one of the luxury hotels French alps to get the most of the experience and use the following tips.

Find your balance
Balance and gravity are two of the biggest hurdles to cross when learning how to ski. The most important thing to keep in mind is every beginner falls over when learning how to ski, it's all part of the fun! Once you master the art of your stance on the skis and begin to be able to stable yourself for long periods of time, the rest is easy.
Find somewhere nice to stay
It is recommended that you book your holiday with a ski company specialist as this can make your whole skiing experience a lot easier and a lot more enjoyable. They will be more than happy to provide you with all the information you require about the location you are staying in and also provide you with advice regarding the kit you require. Getting to and from the airport to the ski resort of your choice is also important to keep in mind.
Get the right clothing
Taking the nature of the environment into account, clothing is definitely one of the most important aspects of getting the most out of your first skiing holiday. It is always a good idea to wear lots of layers in order to provide extra warmth and wearing a thermal top under these layers will ensure to maintain correct body temperature. When choosing your skiing outfit, it is crucial that you choose something that will provide you with warmth, comfort and protection as all of these aspects are prime factors in insuring that you have a pleasurable and enjoyable skiing experience.
Waterproof coats and trousers are essentials when taking to the slopes. It is suggested that only one pair of socks should be worn as wearing more than one pair could increase the chance of cutting off blood flow to the feet. Boots and skis can be costly if you decide to buy them and so it's a good idea to rent them for the duration of your holiday. If your holiday turns out to be as success and skiing is something you can see yourself doing regularly in the future, it is a good idea to then start thinking about investing in a pair of skis and ski boots.