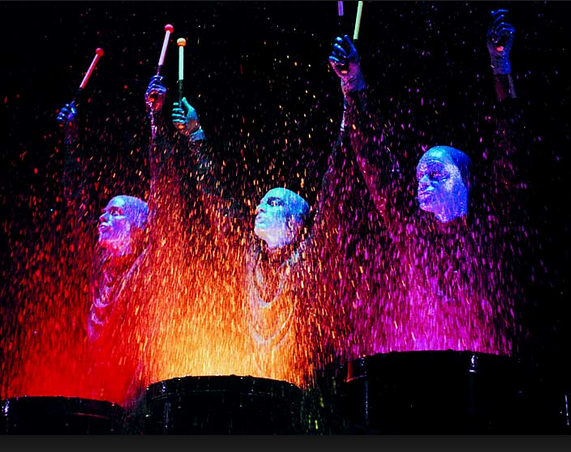 Vegas is a town that has many reputations and many identities. It all depends on what kind of holiday you are looking for. While many people visit Vegas for a bachelor party and to try and have their own Hangover experience, that doesn't have to be it. Vegas is home to some of the best shows on the planet. One of the best parts about Las Vegas is that you can do it how you want. There is a choice to see a show at almost any time of day on any day of the week. If you're in Vegas and aren't feeling the sin side of the town then here are some shows you should be sure to check out.
Celine Dion
I know you've heard the name. She is the Canadian superstar who brought everyone nearly to tears in Titanic with her iconic song, "My Heart Will Go On." She is now a regular on the Vegas show track. You can find her at The Colosseum in Caesars Palace singing her classics. She is backed by a 31 piece band but because she is the only one on stage it feels much more intimate than that. She also performs a heartfelt tribute to Michael Jackson.
Jersey Boys
One of the most successful and most talked about shows to hit Broadway has now descended upon Vegas. Jersey Boys was the winner of countless Tony Awards and is still a critic and fan favorite from Broadway to the Paris Hotel. This is also a good show to see if you're looking to save a bit of money. It is one of the cheapest shows you can see in Vegas, can't say the same for New York! There is no doubt that the sounds of Frankie Valli and the Four Seasons will keep you dancing and singing for the entire night.
Blue Man Group
A staple of Vegas, the Blue Man Group puts on a classic performance in only a way that they can. Every rendition of their show has new twists and turns involved in it from the use of Robots to audience participation. If you haven't seen a Blue Man show, then there is no better place than Vegas to experience your first one. Just be ready to see some paint fly.
Absinthe
If you like some diversity and eccentricity in a performance than look no further. Absinthe is an 18 and up performance at the corner of Flamingo Road and Las Vegas Boulevard. It takes place on a small stage and brings the audience on a journey through a Gazillionaire's dream after he has been dipped into a bottle of absinthe. Get ready for strongmen, topless tap dancing inside of a balloon, tight rope walkers doing keg stands, and much, much more.

–Nick