The greater Auckland region is representative of the rest of the city, including the surrounding towns and landscapes. You would realise that a visitor who only sticks to the city area is quite difficult to find. Without a shadow of doubt, there's plenty to see and do in this city, but stepping off the beaten track could various opportunities to explore the real region. A few priceless experiences include the Haruki Gulf and its islands, the Goat Island Marine Reserve, and Waiheke Island. One could go on and on about Auckland's natural scenery, but it is also home to a great shopping circuit like no other.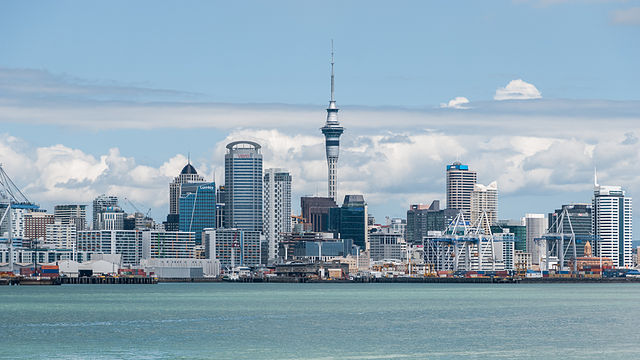 A growing reputation for shopping precedes Auckland, with an impressive homegrown fashion industry, which has been thriving lately, as well as global retailers offering best brands from all over the world. The Kiwi fashion fraternity is currently at its peak, taking inspiration from Europe and Polynesia, and creating a unique style that few can emulate.
A quick overview of Auckland's outlets would reveal that most of the fashion houses are in the city centre, especially on High Street. Local outlets include names like Karen Walke, Marla Brajkovic, Workshop and World. If you're looking for jewellery, then Fingers and 2 Kitchener Street stock beautifully designed jewellery from top native designers. If you're into handicrafts and gifts, then Pauanesia, 35 High Street is a good choice, too. There are also more than a few shopping centres in and around Auckland, including Sylvia Park, Mt Wellington Highway; Botany Town Centre, Chapel Road, which has more than 150 shops; and Westfield Mall, Customs Street West.
Most stores in Auckland are open on weekdays from 9 AM to 5 PM, with Friday being an exception when stores are open until 9 PM. At some of the bigger malls in suburbs, you can also shop on Saturdays from 9 AM to 5 PM, and on Sundays, from 10 AM to 4 PM.
If you aren't into shopping at a mall, then there are a variety of open-air markets to choose from. Hop into a car rental in Auckland, and make your way to Parnell Farmers Market for fresh produce and food. Alternatively you could go to Otara Market for authentic Polynesian articles, or to Ponsonby Road Market for vintage goods and retro fashion, or to Takapuna Beach Night Market for live entertainment and drinks.