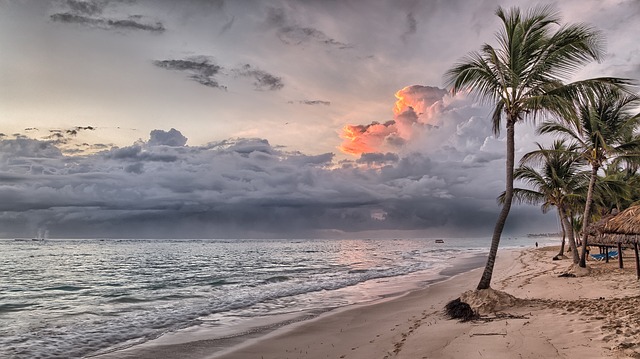 It is always exciting when you are making plans for a trip abroad but there are a number of things that you need to do in preparation for your overseas adventure before you head for the airport.

Here is a reminder of some of the tasks that need to be checked off your list if you want to enjoy your trip without having that nagging doubt that there is something you should have done before you set off.

Make sure your documents are up to date

You don't want any last minute nasty surprises such as discovering that your passport needs renewing or the country you are visiting requires you to have a visa.

It is a good idea to check your passport and confirm any visa requirements well before your departure date.

Looking after those you are leaving behind

If you have pets like dogs that need taking care of while you are away it makes sense to organize long term dog boarding as soon as you know the dates of your travel.

Booking their place will give you peace of mind that their needs will be catered for during your absence.

Medical requirements

If you take regular medication or even need some vaccinations to protect you during your stay on foreign shores this is something that needs to be planned for in advance.

Talk to your doctor about getting enough supplies of your regular medication and check the CDC website to clarify vaccination requirements and check travel advice for the area.

If you want to use your devices abroad

Most of us travel with some sort of electronic device or two and if you want to use your laptop or phone abroad you will need to have an adaptor sorted that lets you charge them up while you are away.

Check what the electrical current is at your destination and pick up a charger that will let you use your devices and charge them safely.

Get your travel insurance sorted

You can never predict when you might have a medical emergency and if you don't have insurance in place it could turn out to be a financial nightmare.

Buy some health and travel insurance so that you have the comfort of knowing that you can get medical assistance abroad if you require it.

If you are planning to drive

It shouldn't be taken for granted that your driving license will allow you to get behind the wheel in the country you are heading to.

If you are planning on hiring a car check with the hire company when you book so that you know if you need to get a driving permit. It is also a good idea to look up local driving laws beforehand in order to reduce the prospect of an unexpected incident.

Tell your credit card company about your travel plans

There are several good reasons why it is a good plan to talk to your card company before you travel.

If your card company knows it is you using the card abroad it is less likely your card will be blocked for security reasons and some older cards aren't widely accepted overseas.

It's best to check before you travel, especially if you are going to rely on using the card to pay for things.

Get some cash in advance

Far too many of us tend to grab some cash at the airport or locally, but it is often the case that the conversion rate is not that generous.

You should get a better rate if you buy some currency in advance, giving you more spending power just for shopping around for a decent rate.

Plan your days out

It can save time and stress if you book in advance for any tickets for attractions that you plan to visit during your stay.

Getting your tickets before you leave home should help you to skip the line and might even save you money too, especially if you get a discount for booking in advance.

Do the math

As a final tip, take the time to familiarize yourself with the local conversion rate.

There have been many instances of tourists paying way more than they should because they didn't understand the value of what they were handing over when paying for something.

If you prepare in advance and get these things done it should help your travel plans to go as smoothly as possible.