Scuba diving has become an absolute must on backpacker's hit list as we gallivant around the globe. My first scuba diving experience was at the Great Barrier Reef off Cairns in Australia, I had never even done a test dive but within 30 minutes I was watching a giant turtle gracefully glide past me, unreal.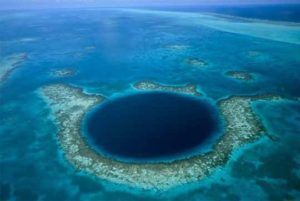 Last year, on my Cape Town to Cairo trip I was lucky enough to spend a month in Egypt. Egypt was surprisingly cheap and now, as it drags its way back to popularity since the uprising, great deals are waiting to be had, so check out some Sharm el Sheikh holidays, grab your backpack and hit the road. There's never been a better time to go, if you haven't scuba dived yet, it's an awesome place to try it, or if you're a bit of a pro, Egypt has you covered! Check out the 5 best places to go scuba diving in Egypt:
1)   The Blue Hole, Dahab:
Dahab is a backpackers dream, cheap hostels, delicious food, raucous nightlife and awesome diving spots. The Blue hole is 80 meters wide and over 200 metres deep, you enter by going through a gully, then you come out the otherside amongst the reefs and crazy amounts of fish. This is arguably the best backpacker spot for diving in the region.
2)   The Brothers Islands:
2 islands, Big Brother and Little Brother, are found hallway out in the Red Sea. They've become more and more famous since film crews have been finding their way here. There's not too much shelter in the area, so the weather has got to be kind to you but if it is you can get involved in some of the coolest wall dives in Africa. Try to see the wreck of the Aida, sitting there since 1957, too. Great pics!
3)   Cleopatra's Palace:
The name alone should get you excited! Head to the beautiful Alexandria to dive in one of the best Mediterranean spots, Cleopatra's Palace is found off the coast, offering some amazing archeological dive experiences around.
4)   Thistlegorm:
This is probably the most famous site in my list, it's often listed in the top 10 wreck dives in the world. It's found in the Northern Red Sea area, the Thistlegorm was a British ship which sunk in 1941, still carrying its cargo of motorbikes and trucks en route to the war effort in North Africa – pretty cool huh?!
5)   Elphinstone:
Most travelers only make it to Elphinstone if they're breaking their budget a little big and joining a liveaboard. It's almost 7 nautical miles from shore with a rock over 300 metres deep, the currents are intense making it a great spot for a drift dive. Reef sharks and white tips are common around this neck of the woods so make sure that underwater camera is charged.