Talking of spectacular sights, the northern lights are one of the most spectacular natural phenomena which is the reason that they should be on every traveler's to do list. As the sun goes through its 11 year solar cycle, solar particles and atmospheric gases collide creating a very attractive curtain of color display. The ideal viewing places would have to be cold, clear, crisp and skies that are cloudless and have little light. If you feel you are up for the challenge and ready test your luck on light hunting, here are a few ideal places;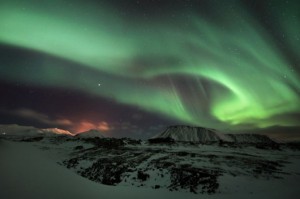 Tromso, Norway
This place is so famous with aurora borealis that it has a northern light chasing bus; how cool. There is lots of beaming activities related to this occurrence when the summer days are over. The location is considered best because of its position above the Arctic Circle and within the zone where the northern lights occur. There is also the Norwegian coastal steamer now you can as well view the northern light when on voyage. If you are obsessed, you can as well join the knowledgeable bus drivers on a northern lights chase with your friends and get to see a little bit of Norway.
Yellowknife, Canada
Your ideal viewing point here would be from heated bench, because of the low temperatures, in the aurora village. The village is basically a teepees campground where you can lounge in heated chair, specifically made for this purpose, as the guides interpret in different languages. You will also find activities like dog sledging and snowmobiling so that visitors don't get bored as they wait to view the lights. The aurora village is just 25 minutes from the city center and may just provide that perfect background for your aurora snapshots.
Alaska, united states
In the US, Fairbanks Alaska is the place to watch the northern lights coz of its location and since it offers solutions to the major challenges (sleep and the cold) faced when hunting for the light. It is among the few places where you can watch the lights in non-freezing temperatures. You can see the lights from the comfort of a hot spring and the most recommended resorts are the Chena and Manley spring. Of the two, Chena is more connected to the Fairbank's airport and it is better equipped. There are shuttle buses operating between Chena and the airport. Many hotels will provide an aurora alarm to alert their visitors in case the lights go on.
So your constant question of where can I see the northern lights has been answered no more excuses, get packing and try out any of the three locations! See you there!