Do you love to sail? Perhaps you feel like you just might spend more time on the water than on dry land? If you're an avid devotee of sailing, you will appreciate the unique and irreplaceable experiences that this pastime can allow.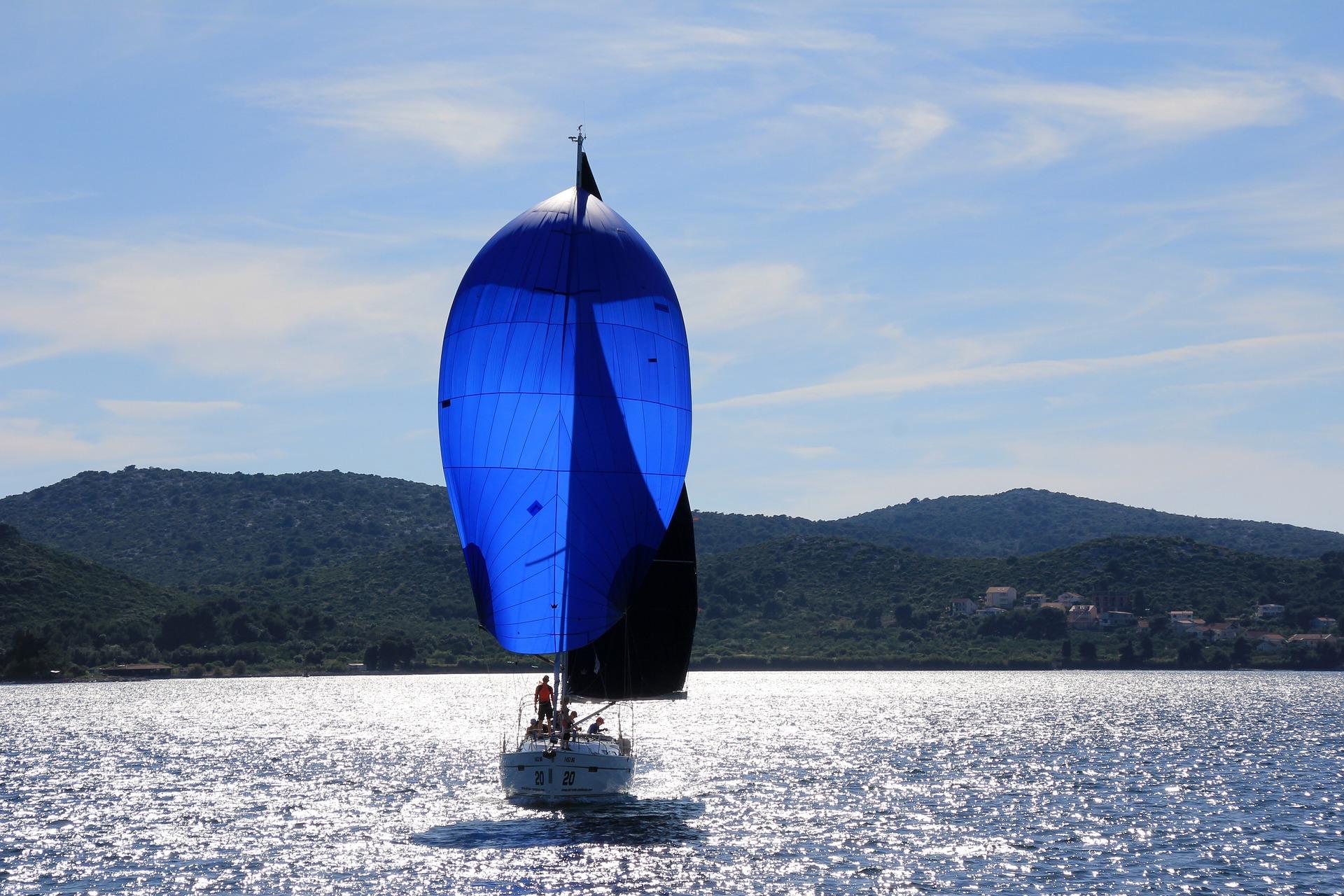 (Image source: www.pixabay.com)
There are so many amazing places to discover around the globe. Some of these are popular destinations, and others are intrepid marvels. When you are sailing it really does feel like the world is your oyster. When it comes to ports-of-call, there are some absolute pearlers!
We take you on a journey to sample the delights of a few of these. Here are 5 fantastic sailing destinations around the globe:
French Riviera, France
If there had to be a 'bucket list' place to sail it would quite possibly have to be the iconic French Riviera. The sense of sheer romance associated with this almost mythical location far precedes it, and it's well known as 'the place to be'. The French Riviera doesn't have an official boundary or border, but it generally is thought to encompass the coastal region that extends from the Italian border in the east, to Toulon in the west.
It would be remiss not to sojourn for at least a little while in each of the glamorous resort towns of the region, such as Nice, St Tropez and Cannes. You might just spot a celeb or two whilst basking in the sun and taking in the sublime coastline. The geography is marked by many inlets, rocky enclaves and plenty of other elements of natural beauty that all to contribute to making the French Riviera a vastly fascinating place to explore. Plus, with a variety of yacht mooring options available to you, there's always a simple way to explore the mainland once your sea legs start to get a little weary.
Bay of Islands, New Zealand
New Zealand's Bay of Islands is known as a playground for all things marine. Situated off the north-eastern tip of the north island this archipelago formation is the perfect place to sail. The series of islands displays great diversity with an abundance of scenic vistas, the next one somehow even more beautiful than the one before.
Stunning reefs and fascinating shipwrecks make for a diver's paradise. Temperate waters attract tropical fish and abundant marine life, including some of the planet's largest stingrays – up to 3 metres in diameter. The Bay of Islands is well worth the trip to the lower half of the globe, it's pristine quality is inimitable, and the scenery is beyond incredible.
Mackinac Island, Michigan
Mackinac Island is one spot for those who love their sailing destinations a fair bit 'tucked-away'. Air and water travel are the only means to reach this delightful island. The entire region embraces a bygone era. In fact, vehicles are completely banned on Mackinac Island. So, when exploring the mainland you would only do so in an old-world horse and carriage.
There's a lot of quaint charm about Mackinac Island. And, you'll find plenty of antique stores, vintage-inspired eateries and fudge/lemonade stalls ashore. But, the biggest drawcard for those who love the sport of sailing would have to be the Chicago Yacht Club and Bayview Yacht Club annual summer races. This is a 'must-do' for any competitive sailor. Mackinac Island is definitely one destination to firmly underline in your itinerary.  
The Grenadines
There's nothing quite like the Caribbean for that festive island vibe, and when it comes to sailing, The Grenadines really hits the spot. A string of 32 pure white sandy outcroppings amidst azure waters, the region is well known for its hospitable people and plentiful marine/wildlife. Also known as the 'Spice Islands', The Grenadines are widely recognised for their desirable sailing spots.
One of the best of these would have to be the reef-lined island of Bequia that presents as the perfect base to launch a further exploration of the area. Mustique Island is a fully private, luxury villa locale situated one of the most picture perfect locations on earth. When visiting the Grenadines you can snorkel, jet ski, scuba dive or take part in almost any kind of adventure you can conceive of under the Caribbean sun.
The Greek Islands
The Greek Islands are home to an estimated 1200 to 1600 individual islands each with their own distinct regional flavour and attractions. The food is fabulous, and the sheer variety that is on offer makes it a thoroughly intriguing place to sail.
Mykonos, characterised by a landscape of turquoise and white-washed facades, blends a laid-back coastal vibe by day with a party-hard atmosphere by night. Santorini is a masterpiece of rugged lava pebbled beauty, holding a huge amount of allure for tourists worldwide. Whatever you are in the mood for, The Greek Islands are the perfect place to set sail.