It's a nice conundrum to have: of all the places in the world, where should I go on holiday?
When picking between many different countries vacationers can fit into two groups, which are polar opposites: those that love the sun and heat, and those that prefer chilly climates.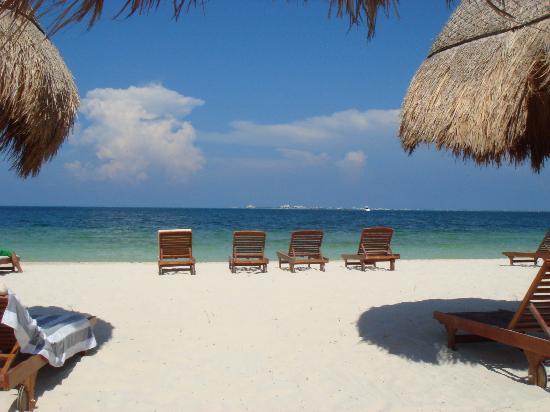 The latter makes it a little more difficult to choose a location for holidays, since those that enjoy the cold are in a minority. However, excellent locations to see a bit of ice and snow aren't difficult to find. These include Alaska, where you can take a cruise to see stunning glaciers and if you're lucky, see a school of whales in the water surrounding you.
For those that get sea-sick, a suggestion for cold weather trips that require a flight rather than a boat, is to visit Europe's Christmas markets. At this time of year several countries reunite caterers and craftsmen under quaint market stalls to serve mulled wine and local wintery cuisine. If fairy lights and hot chocolate are more your scene, Vienna, Berlin or Paris are perfect locations to enjoy this winter tradition.
In contrast with the snow lovers preferring long, star-filled nights over late sunsets, are travelers that like to warm up and see the sun (how else can people know you went away if you don't come back tanned?). There are several locations in the Caribbean with almost year-round sunshine. You can even choose an island that speaks your language or where you can practice another.
To the east of the Caribbean is Martinique, a French speaking island, and Curaçao where Dutch, English, and Papiamento are all spoken. Much of the Mexican coast also enjoys Caribbean warmth, in both the people and the weather; the locals are always happy to see visitors practicing Spanish.
It's worth pointing out that on this coast, Playa Mujeres is home to a stunning stretch of beach. The Excellence Playa Mujeres is one of the best resorts in the area when it comes to service and luxury. This resort is not only in Playa Mujeres but has locations throughout Mexico, and across the Caribbean, in English-speaking Jamaica and in the Dominican Republic.
Many people love Playa Mujeres for its tranquility and its proximity to an island that is even more isolated from nearby tourist destinations than Playa Mujeres, while still being within an easy distance of Cancun's airport.
Isla de las Mujeres is a destination with plenty to offer in terms of activities: a short ferry ride can take you across from Playa Mujeres for a day trip if you prefer to stay in the luxury hotels on the Mexican coast. Across the whole bay you can see both marine life and coastal birds year round, as well as visit the turtle sanctuary and swim with dolphins to cool down.
Whether it's a winter or summer destination, consider where you haven't been yet and try something new. Just make sure not to take too long deciding, and to book your flight and hotel asap!