There are many reasons why people travel, ranging from the desire to experience new cultures to the need to relax. However, Arizona's desert landscape is said to have a healing energy vortex that is known to promote spiritual development, and by combining that healing desert energy with some of the great resort pools in the country are just two of the reasons why you need to book a desert vacation right now. Ensure you've got some desert-ready luggage on hand, don't forget to pack some sunscreen and lots of water, and you'll be on your way to one of the coolest, most relaxing travel experiences you've ever had.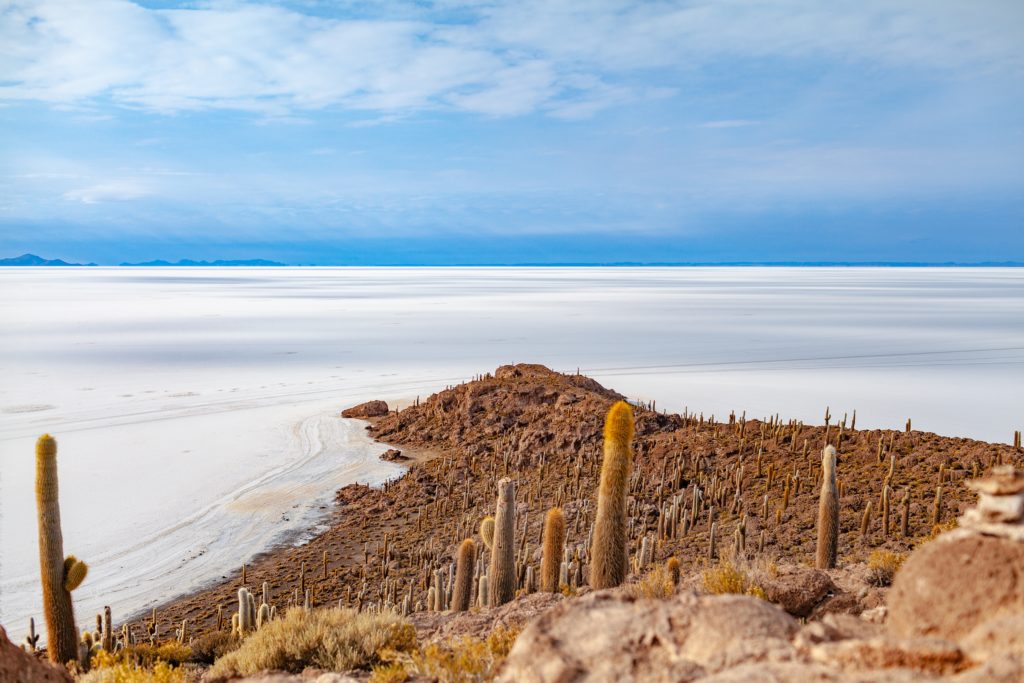 Benefits of Desert Travel 
While people don't often book their vacations based on health needs, it's a great way to ensure you come back from your trip refreshed and rejuvenated. Traveling to the desert is actually great for your body in terms of health and well-being, which is probably why you'll find so many desert meditation retreats in places like Joshua Tree. The dry air found in desert climates is great for clearing your respiratory system. It's also a great way to induce sweating, which releases toxins from your body and can lead to healthier skin and a total body detox. There's also generally less air pollution in desert climates, which is why you might find yourself breathing easier and deeper during a desert getaway.
Selecting Your Desert Destination 
You can start planning your desert vacation how you start planning any special getaway. Decide on what the motive of the trip is. Are you looking for a little rest and relaxation or something to blow off a little steam? Do you want to enjoy camping under the stars or are you looking for a luxurious resort-style stay with an equally luxurious pool? Just like the desert offers many different types of health benefits, it offers many different types of getaways, which is what makes it so great. Destinations for each type of vibe exist and are equally as inviting and intriguing as a vacation spot. However, there are a few that provide great experiences and make for perfect weekend trips or short getaways in deserts that are safe as well as close to home.
Enjoying an Oasis in any Setting
If you are looking to enjoy a long list of swimming pools and an excellent nightlife, you can head over to Scottsdale, which is teeming with resort pools and a lot of outdoor activities that will provide you with the relaxation you want while also allow you to work off some stress. During the day, you can paddleboard down the Salt River or kayak along the Verde River and then spend the afternoon sipping cocktails at your resort before heading out to spend the night on the town. The city is known for being home to a diverse nightlife that features various Scottsdale private events that will be the highlight of your desert getaway. You can't beat a night out at an exclusive celebrity-owned club that features a gastropub experience complete with some of the best dancing you've ever been a part of. However, if you are looking for a more laidback vibe, you can head to another top desert getaway: Joshua Tree. Here you'll get to really enjoy the benefits of being away from all air and noise pollution and spend the night stargazing in the desert. Campfires, healing meditation, and even the chance to receive a sound bath await you at Joshua Tree, which is a great desert pick for travelers looking for a true rejuvenation.
Desert Travel is Heating Up 
You really can't go wrong with any destination that you choose in the desert as the location for your special getaway. Offering numerous health benefits and a chance to get away from the hustle and bustle while still offering great nightlife in the form of VIP bars and experiences to shooting stars and wide open skies, there is something for everybody in the desert. All you have to do is book a ticket and find what's waiting for you.