It is hard to resist the magic of Rajasthan, its rich history, the lively folk songs or the forts and palaces. Translated as the 'Land of the Kings,' it is one of most popular destination for locals and tourists that offers a wealth of experiences. Rajasthan is located in northwest India and loaded with historical and cultural treasures. Browse Rajasthan Tourism Packages to enjoy the best deals and tour packages in Rajasthan. Explore the colorful, bustling cities, the extravagant palaces and ancient forts and get ready for the once-in-a-lifetime experience!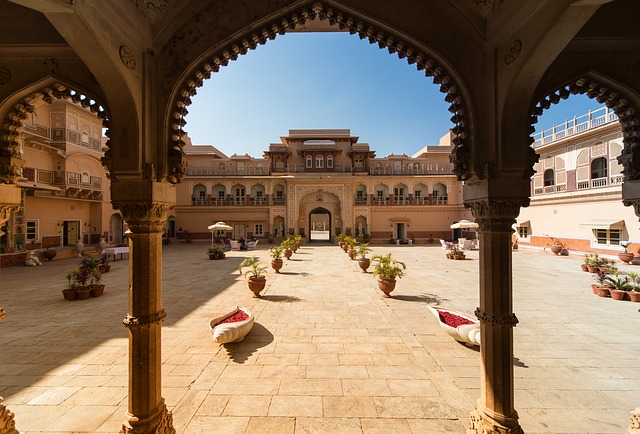 It can be tough to single out a few reasons to visit Rajasthan. It is incredible that one state can offer such a wealth of experiences. However, Rajasthan has it all and here are some good reasons to visit the Land of Kings.
For the ancient forts and palaces


What makes Rajasthan different from other Indian states is the world-famous, palaces and ancient forts. Ruled over by several kingdoms and royals since the 12th century, one finds the influences of the Rajputs, the Mughals and the Jat rulers in the architectural styles. It is an incredible experience to walk around those ancient structures and feel like a part of history. Some famous forts and palaces include Amer Palace, Mehrangarh Fort, Kumbhalgarh Fort, Jaisalmer Fort and more.



For the wildlife sanctuaries


As Rajasthan is home to magnificent wildlife in

India

, it is no surprise to find famous wildlife sanctuaries here like the Kumbhalgarh Wildlife Sanctuary, Desert National Sanctuary, National Chambal Wildlife Sanctuary, Sariska National Park and of course, the Ranthambore National Park, which is known for its significant tiger population. Those wildlife sanctuaries are one good reason why a large number of wildlife enthusiasts travel to Rajasthan.



For the festivals and fairs


Rajasthan holds a large number of colorful festivals and fairs throughout the year. Thus, one can enjoy those interesting music and dance performances and lots of merrymaking. Those lively and incredible performances and competitions like turban tying, camel races, elephant polo attract tourists in large numbers. Some of the most famous festivals and fairs include the Rajasthan International Folk Festival, Teej Festival, Pushkar Fair, Magnetic Fields Festival and the Elephant Fair.

For the heritage hotels


Rajasthan is famous for its spectacular palaces-turned-heritage hotels, and this is your chance to feel like a royal, at least for a few days. Taj Lake Palace in Udaipur, Umaid Bhawan Palace in Jodhpur, Samode Palace and Rambagh Palace in Jaipur are the most popular among tourists. It is a must to experience the regal retreat at least once.



For the scenic lakes


Besides the palaces and forts, and the wildlife, Rajasthan is well known for its scenic lakes. Lake Pichola, Jaisamand Lake, Sambhar Salt Lake, Mansagar Lake, and Pushkar Lake are just a few of the mesmerizing lakes in the state. The best way to enjoy these lakes is to by taking a boat ride at sunset.



For shopping at the bazaars


The colorful bazaars carry a distinct charm and character, and here you can shop for gold and traditional jewelry, as well as other trinkets, antiques, and handicrafts. Johari Bazaar is famous, and here you can find some incredible bargains. Bada Bazaar in Udaipur and the Clock Tower Market in Jodhpur are well known for their traditional clothes, antiques, and spices.



For gastronomic delights
Rajasthan's cuisine is world-famous, and there is an incredible variety of vegetarian options. Try the local delicacies like dal bati-churma or go for the traditional Rajasthani thali. It is a haven for every vegetarian foodie, and there are several great options for meat eaters too like the bhuna kukda, laal maas, safed maas and more. Each morsel will leave you craving for more.