Taking the kids to Disney World in Orlando is a fantastic family travel adventure that they will cherish forever. However, a Disney-themed trip to the States can add up to an expensive childhood memory quickly.
Although unavoidable costs such as flights and park passes will be expensive, there are other ways you can reduce expenses on your holiday and make it more affordable. The following are some tips that will make your Disney World holiday a more reasonable one.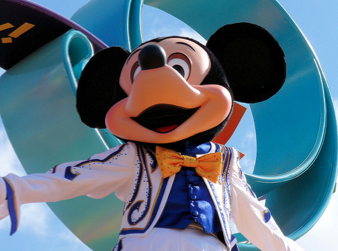 Avoid the Peak Season
One of the biggest things that you can do to keep costs down is to travel outside of the peak season. The price difference among the Disney Resort hotels during the off-season is quite significant; you sometimes can book rooms at some hotels for less than $100 per night during this time.
The times to avoid are the summer months when schoolchildren are on holiday, the Christmas season or any major school breaks such as Spring Break. One of the best times to visit is in November or early December, after American Thanksgiving but before Christmas. This is when you'll see fewer crowds and better offers.
Bring Packed Lunches
After rides, shows and experiences with Disney characters, your children will complain that they are hungry. However, if you are in the middle of Disney World, the only available options will be overpriced and less-than-healthy food.
The best way to beat the costs and feed your kids for less is to bring a packed lunch with you on your visit. There are many places where you can sit and enjoy a picnic in the park. Inform one of the park security staff members so that you don't have to go through lengthy security checks.
The same goes for the extras you will need throughout the day, such as sunscreen, water, juice, plasters and baby wipes. You can buy these things at the resort's shops, but they will be more than twice what they would normally cost. Stock up on these essentials before you enter the park.
Split Meals in Half
Portion sizes in American restaurants can be enormous, so when you are eating in the restaurants order one main entrée and spilt it between two people. If you have a suite with a fridge, you could order your own meal, eat half of it and take the rest with you. Refrigerate it and you have a lunch for the next day.
As for the kids, there will usually be a children's menu that offers cheaper meals that are smaller and include a drink. This helps you to save when dining out.
Shop Around for a Bargain
When you are booking your Disney holiday, shop around for the best deal. If you can spend some time researching discounts for Disney World on the Web, you can find coupons and discounts on everything from accommodation to actual park tickets. Start your search in advance, and keep your eyes open for the right deal before you make your travel dates. Sometimes the dates on the coupons are not flexible, so it pays to begin looking before your travel dates are set.
A Disney World trip with your family can be expensive, but there are ways to make this experience more affordable. Keep these tips in mind so that you can save money on your Disney holiday and return with memories that won't make you wince.
Image from Flickr's Creative Commons
About the Author: Miranda Collins is a travel consultant from York who helps families to plan their ideal holidays. Her two girls, ages 5 and 9, loved Disney World when they visited last year. She used flight information on Expedia in her search.