If you like to travel to different places, want a unique and picturesque experience, try Louisville. Downtown is alive with vibrant city life, tourist attractions, and inexpensive hotels. The Springhill Suites by Marriott Louisville Airport provides a shuttle from the airport. When you arrive back to your hotel from visiting the city, rest on the premium bedding and watch a bit of HDTV.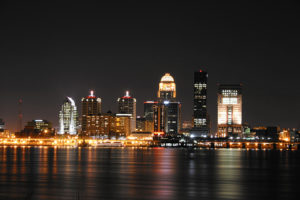 Must-See Cultural Activities
There isn't a shortage of hotels in Louisville Kentucky, in fact there many near attractions like Frankfurt Avenue. This 2.5 mile historic strip has over 30 restaurants and is home to lots of locally owned shops and art galleries. Something uncommon to other areas and nestled in a residential area, is the freight train that runs along the avenue, giving Franklin Avenue character and charm.
Fourth Street Live, an entertainment complex with over 350,000 square feet of space, filled with entertainment, plenty of nightlife, bars, and restaurants is a unique experience.
You can't forget a visit to Old Louisville. Built on 48 blocks in a residential area, Old Louisville is the center of Victorian architecture. Consider taking the Third Street walking tour for in-depth history of the old town.
A Template for Authentic Kentucky Food
If you're looking for a taste of Kentucky and want to know which local foods are original, try staying in the central business district in downtown Louisville. The Brown Hotel made famous the 1929 Hot Brown Sandwich, made with turkey, cheese, bacon, tomatoes, and topped with Mornay Sauce.
In the early 1900's, local eateries served fried whitefish sandwiches. Today you can find them in some of the best restaurants, too.
Of course we can't forget the Mint Julep served at the May Kentucky Derby. The specialty drink originated as a toast to the winner of the derby, but today it's consumed as a drink of choice before, during, and after the derby. The best Mint Julep is at the Silver Dollar on Frankfort Street.
What about the Derby Pie? Made from chocolate and walnuts, its similar to pecan pie. In addition, hushpuppies, bread pudding, and blackberry pie continue as favorites among the locals.
Stay at the Galt House Hotel in downtown, its close enough to bars and restaurants for you experience the local foods of the area.
Tour Historic Sites in Louisville
Historic Whitehall built around 1855 sits on over 11 acres of posh landscaped grounds. One thing you won't want to miss is the tri-level Florentine Garden. In 1910 the stately mansion was converted to a 15 room classical Renaissance mansion filled with traditional Victorian furniture.
The Brennan House Historic Home, John Hay Center, and the Farmington Historic Home are worth visiting too.
If you visited unusual places or found different foods, write your comments below.
Bio:
Linda Manning lives in trendy Newport, Rhode Island, with her husband, Paul, and young English springer spaniel Brooklynn.  She is a licensed boat captain and certified diver who loves to travel. She is a freelance writer for travel sites such as Hipmunk.com. At home, Linda loves gardening, cooking, entertaining, art, museums, and all Newport has to offer.