Laid-back Perth is a location on most backpackers lists, where powdery beaches and surf-streaked ocean line the nearby coast. With cheap flights to Perth running from the UK, itís the perfect place to start an Australian odyssey. There are an abundance of hostels in the city and around, but here is a rundown of the best ones for different types of travellers.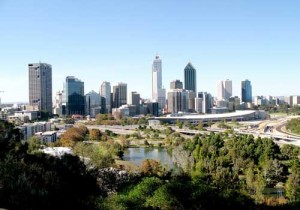 Arty Party: Baníbu in Northbridge is decorated with crafts, curiosities and colour in an Asian style. Weekend DJís and events have the place packed and partying, so stay here for sociable, stylish accommodation. Breakfast and wifi are included. Dorm beds go from $25.
Posh Packer: Emperorís Crown in Northbridge is a hostel with a high-class twist. Stay here if you want modern, convenient facilities and ultimate comfort. As well as dorms there are double rooms, some with en suite and TV/DVD players. Kitchen facilities and cafe space are all shiny new, not a hint of grimy backpacker territory in sight. Prices are a little higher at around $32 for a dorm bed.
Central and Sorted: It doesnít get any more central than Globe Backpackers, smack bang in the heart of the city. Tourist Info, pubs, bars and shops are scattered around the hostel, making it one of the most convenient stays in Perth. An outdoor area is the setting for BBQís and beers, and there is a great social atmosphere. TV room and internet are also provided, with costs starting at $25 for a dorm bed.
Home Comforts: The Witchís Hat in Northbridge is the best place for creature comforts away from home. Located in a residential area, the grand house is full of welcoming staff, comfy sofas and cosy dining space. Prices start at $32 for a dorm bed.
Eco-Retro: Freemantle is a cute coastal town reached by tram, bus or train from Perth. Anyone with an artistic temperament or free spirit is sure to love it there. Stay at 100 Hubble hostel to immerse yourself in Freoís eclectic, eccentric vibe. Decked out in plants, vintage furniture, curiosities and kitsch, this eco hostel is designed using environmentally friendly principles and practises. Beds start at $30 (with the possibility of staying in a train carriage!)
Beach Bum: The closest you will find to a beach resort come backpackers hostel in Perth, Billabong Resort is a popular choice amongst surfers, sun seekers and sporty types as well as general socialites. Palm trees, a pool, beach volleyball court and offerings of tours and activities all go towards giving it a laid-back vibe. Dorm beds start at$25.
The More the Merrier: If youíre travelling solo or just like to meet a lot of new people, try the Old Fire Station Backpackers in coastal Freemantle (a short trip away from Perth). Dorms have up to fifteen beds and there is a huge social space come common room where thereís always something going on. Women only dorms also make it perfect for ladies travelling alone. Beds start at $26.