To get a real understanding of what it's like to go on safari, you have to speak to the experts – seeing Africa through experienced eyes is the the closest you'll come to it before actually going. Here are the top safari moments from the staff at Safari Consultants, all of them long-time adventurers in Africa:
Michele – Sales Consultant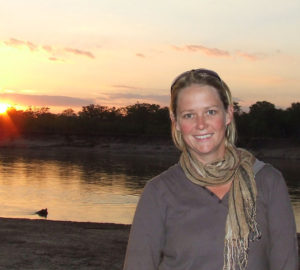 My first cheetah kill in Kenya's Masai Mara was an exhilarating experience. We watched a mother cheetah stalk a Thompsons's gazelle for two hours, her two cubs hidden in the bushes waiting patiently. Finally she made her move. It was a short chase, but an exciting one: it was all over in less than a minute and we watched the whole thing with not another vehicle in sight! While she tried to catch her breath, the cubs trotted over to tuck into their dinner before the hyenas arrived!
Mary – Sales Consultant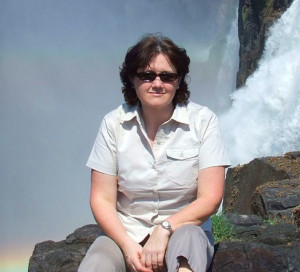 My most exhilarating game viewing was in Botswana on the Vumbura Concession.  Our morning coffee stop was interrupted by news that wild dogs were close by and so we abandoned our mugs and leapt into the vehicle. We soon came across a pack of around 30 wild dogs which had just taken down, and were now devouring, a large male kudu. The relatively peaceful scene was disturbed by three hyenas who wanted to share the spoils and there ensued a huge fight which saw two of the intruders back off fairly quickly nursing some nasty bite wounds. I don't think that I have ever heard such a cacophony of noise in the bush as the dogs fought to protect their kill, nor witnessed such determination on behalf of the last hyena standing.
Jane – Sales Consultant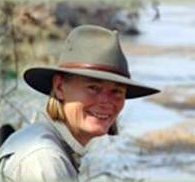 I once lay in bed in Zambia's South Luangwa Valley with a leopard calling from right beneath me…the tent was on a raised platform and the leopard spent the night under the platform. It really showed just how wild we were, and I loved that! In the morning we tracked her on foot and caught a glimpse of her drinking from a lagoon before she melted back into the undergrowth. Magic!
Rob – Director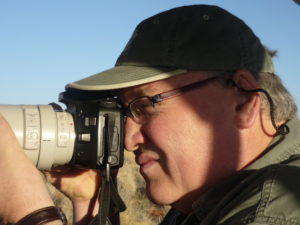 One of my favourite mornings in Africa was spent in the Lamai region of Tanzania's northern Serengeti. As I sat with my guide in the morning sun, sipping tea and watching two lionesses stalking impala, a lonesome wildebeest ambled into view. The oblivious wildebeest was easy prey for the lionesses, though it put up a fight to begin with! The impala watched on in relief and within moments around 50 vultures were circling us and the kill. As I turned 360 degrees surveying the plains around me, there was not another tourist vehicle or camera crew in sight.
Bill – Director
Meeting the mountain gorillas of Uganda for the first time was very special. Back in those days, fewer tourists ventured to the aptly named Bwindi Impenetrable Forest, and seeing the gorillas was not guaranteed. The big silverback looked me squarely in the eyes and I knew who was the boss. Sitting in the forest with these endangered species playing, feeding and moving around me was a unique experience.
You can find out more about the Safari Consultants team here.