The USA boasts an array of attractions to tempt tourists alongside a diverse and distinctive environment to explore. There's no better way to see all that the spectacular States has to offer than courtesy of a coast-to-coast rail trip.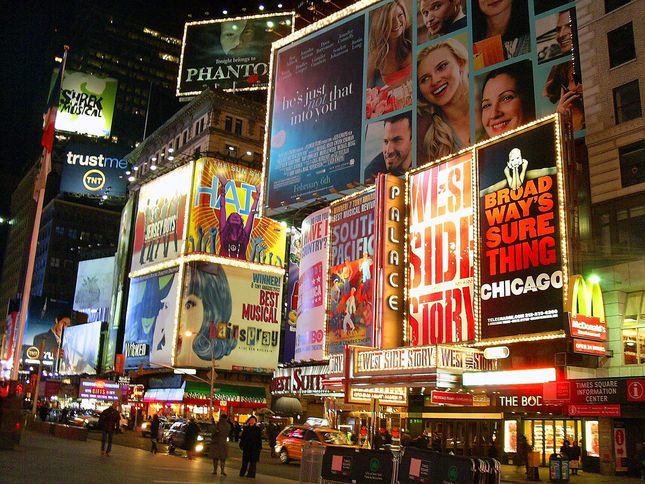 So where in particular should you visit?
New York
Kick off your trans-America trail in spectacular style with a few days exploring the 'city that never sleeps.' With such iconic hotspots as the Statue of Liberty, Central Park and Times Square, there is more than enough to satisfy even the most voracious of visitors.
Fifth Avenue and Broadway boast an alternative means of entertainment and the Guggenheim and Museum of Modern Art provide ample interest for the culture vulture.
Washington
A coast to coast holiday wouldn't be complete without a trip to the nation's capital. Head to elegant Washington DC from the hubbub of the Big Apple and take in the political landmarks of the Pentagon and the White House.
A historic journey on the Capitol Limited line leaves Washington behind, bound for the Mid-West and the centre of Chicago. Explore the city's cultural heritage and learn all about the lawlessness of the Mafia Mob before heading out to the 'Mile High' city of Denver.
The Rockies
Taking a trip along the route of the Denver and Rio Grande Railroad boasts one of the USA's most breathtaking journeys. Marvel at the magnificence of the Rocky Mountains and take a closer look at the wildlife and wilderness from within the National Park.
Cowboy Country is just around the corner via Utah's Monument Valley. The landscape is reminiscent of a bygone age of Western wilderness and the spirit and traditions of this Navajo country are still strong.
Grand Canyon
The legendary Route 66 takes you to the Grand Canyon Railway. Climb aboard this restored steam locomotive to enjoy a relaxing and spectacular ride to the South Rim. The Canyon, created by the Colorado River, reaches up to eighteen miles wide and is a breathtaking sight to behold.
In complete contrast to this wonder of nature is the glitz and glamour of Hollywood. Los Angeles boasts the infamous Boulevard and Mann's Chinese Theatre. Take a stroll and spot the stars' famous handprints of Hollywood's legends of stage and screen.
San Francisco
US coast to coast holidays should conclude with a stop in San Francisco. This cosmopolitan city, renowned for its hippie heritage and inclusive culture, boasts the glorious Golden Gate Bridge and offers a spectacular opportunity for sightseeing and fine dining.
Take a scenic cycle ride across the bridge and enjoy the culinary delights of the Chowder made famous by Fisherman's Wharf.
No stop-over in San Fran is complete without an adventure to Alcatraz, the infamous island prison. Take a trip here and marvel at this iconic landmark which has been immortalised by music and film.