If you are embarking on a lengthy trip then you are probably going to want to keep your expenses to an absolute minimum. There are loads of methods to keeping the costs as low as possible, take a look at this blog post by Voucherbox, I can't believe how many great ideas they have for us to use. A great way to do this is instead of taking the conventional hostel / backpacker guesthouse route then why not try to homestay. The main premise of a homestay is that you actually live with a local family or stay with a local organization, perfect if you are there for a work placement or an internship program. This, as you can imagine has a number of advantages.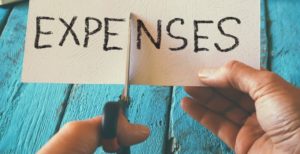 The first advantage of course is the cost as they are usually a lot cheaper than the average guest house or hotel. You may find yourself paying up to fifty percent less than you might do, especially if you are in a major city and the cost would work out even less if you were to stay for a longer period of time.
Another advantage is that your food will usually be included in the price because what will happen is that you will take your mealtimes at the same time as the family and eat what they eat. This is great because it allows you to sample the local cuisine, much of which will be completely new to your palate. It also gives you a strong sense of feeling 'at home' and if you are there to specifically learn the language gives you plenty of opportunity to practice what you have learnt.
Finally, if you are staying with a local organization it will give you the chance to help out with some volunteer work. Local organizations are always desperate for help whether it be teaching language skills or whether you can use your professional experience to teach vocational skills. In many poor and rural communities this kind of volunteering can be especially needed. The thing to do here is to thoroughly research which particular homestay will best suit you and the skills you possess. You can also get some great deals with Last Minute, which I love to check each time I travel
Of course, a homestay is not going to be everybody's cup of tea and will depend largely on where you are travelling to. Less developed countries may have less comfortable living quarters but if you are thinking of keeping costs down then a homestay is a great idea.