For those of you that have never heard of couchsurfing, it's basically a way to meet locals around the world and potentially get a free bed (or couch) for the night. It's an all singing-all dancing social network for travelers. Awesome.
Think of it as a facebook for backpackers You sign up to their website (for free) and create an online profile for yourself, with profile pics etc. However, rather than listing your interests as 'watching movies and smoking doobies', you write about travel orientated things.
You list the countries you've been to, the countries you've lived in, the places you plan to go. You talk about the coolest stuff you've seen and done, list the language you can speak.
You acknowledge whether you can 'host' people, which means that when you're not traveling, you're willing to allow people to crash at your place whether it's on the floor, the couch or in a bed.
My couchsurfing experiences:
1)   Naked ice fishing in Finland:
Recently I couch surfed in Helsinki with a great host, then with the onward network, I stayed with his friend's dad in rural Finland, on the Swedish border. He took me in, I had my own room complete with a waterbed and wifi! We ate traditional Finnish food together, drank his home-brewed Finnish booze.
In the evening, I used his floating sauna on the frozen river at the bottom of his house. He taught me how to ice-fish, although doing it straight out of the sauna, bare-ass facing the world, was probably not the greatest technique! Great experience.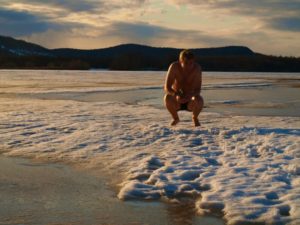 2)   Meeting footballers in Botswana:
I was stranded in Botswana and luckily enough an awesome host family came to my rescue. I ended up having dinner bought for me in a 5* resort with the former Botswana national football team captain, a national hero! The next day, they drove me 500km to Gaborone the capital. They took me into their families house, took me out again – we had a great time! I'm still in contact with them now.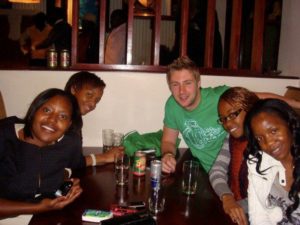 3)   Partying in Hong Kong, traveling to Macau:
Hong Kong is the sort of city that although may be massive, you can quickly feel lonely. I attended a couch surfing meeting here on a Wednesday and had a great (drunken) night. I met a cool chick from the US and we spent the next few days traveling around Macau together, we're still good friends now.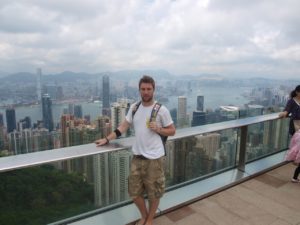 I'm a huge fan of couchsurfing, I think it's a great way to travel and can open a whole host of new opportunities. Give it a bash guys, it'll rock your world. Happy travels!