London – thriving metropolis, concrete jungle, call it what you want but it's a destination you'll want to see if you're traveling around Europe. With so many iconic landmarks to see here you certainly have lots to choose from, with so many hotels in London you'll be spoilt for accommodation choice too.
We'll make it a bit easier for you by giving a quick rundown of the top 5 things you should see while visiting London. In no particular order here they are:

Buckingham Palace
It's where the queen lives don't ya know? The Royal Standard flag is risen when the queen is in the building, so keep an eye out for that. You can also have a tour around the palace during select times of the year. However, even if you don't venture inside, it is still an impressive sight from the outside, you can watch the changing of the guard and have a chill at the nearby Green Park afterwards.
Big Ben and the Houses of Parliament
The iconic Big Ben, and house of Lords so nearly destroyed by the unsuccessful plot by Guy Fawkes back in 1605, is a must see when visiting London. Westminster Cathedral is very impressive round there too so have a look. You can get some pretty decent pictures from the other side of the river Thames which is just a small walk across the Westminster bridge.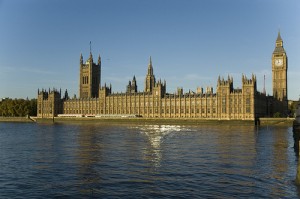 London Dungeons
See the dungeons and find out what actually used to happen to criminals… proper punishment. No PC treatment with TV in their cells and 3 meals back in the day. Come here and see the gruesomeness of how 'enemies of the throne' were treated from over 100 years. Definitely not for the faint hearted but definitely worth checking out. It's also very close to the next attractions which are…
Tower Bridge & London Bridge
London bridge is falling down, falling down, falling down….. wait a sec? It's still standing (albeit being rebuilt a few times) and with Tower Bridge are both there for your viewing pleasure.
Situated in close proximity of each other, you can take an easy stroll to see both and with Borough Market right next door to London bridge and a few cool pubs on the water you can have a great time round there. Definitely worth a visit – if you go to Borough market get a roast pork and apple baguette for me – delicious. Very easy to find too, just get off at the aptly named 'London Bridge' station.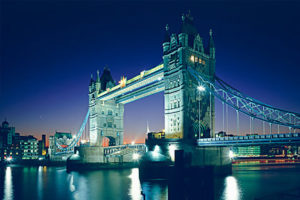 London Eye
This is a new landmark in London (especially compared to the others above) and made in the millennium but it is a great structure and you can see the London skyline. If you do it at night time too, you'll see all the lights (and have a great view of Big Ben lit up in all its glory).
It's not cheap (about $50) but it is amazing and is something I'll be doing when I head over to the London in the new year with my wife to be.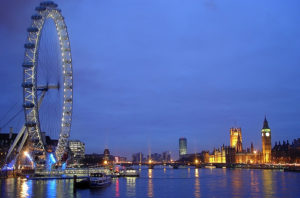 There is so so much you can see and do in London you could easily lose yourself there for a week or two but if you find yourself there for only a short time make sure you, at the very least, see these 5 landmarks.
With so many airports in London it's very simple to get in and out of the metropolis. It's even easy to find parking at both Stansted airport parking and Gatwick parking, you can even book it online.
I write this with a bit of bias having lived there for a couple of years both north and south of the Thames, but London is definitely a place you must check out! What other things do you think are a 'must see' in London – write a comment below and let everyone know.
Have a great time in London guys and girls.
Duff