One of South East Asia's most overlooked treasures – Cambodia is a vast and beautiful country with a tragic past yet amazingly strong and vibrant sprit.
With its dual currency of dollars and local riel it can sometimes get confusing, especially when trying to figure out your change when drunk. But since Cambodia is one of the cheapest countries in Asia, you can travel its great expanses for relatively cheap.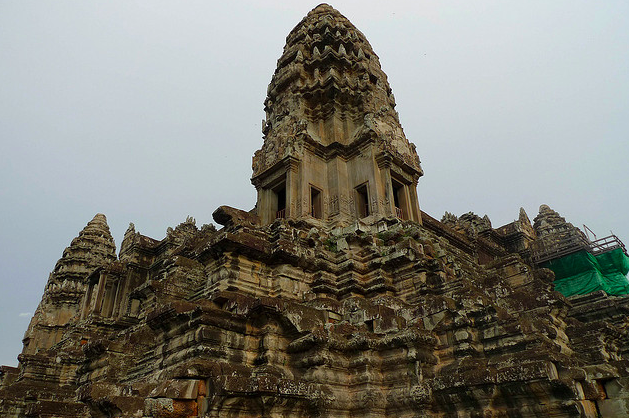 Below we have listed a few hints and tips on how to save a few dollars when travelling through Cambodia, therefore helping you make the most of your time in this amazing place.
Phnom Phem
If you like history, Phnom Phem is brimming to the boil with it. With the fall of the brutal Khmer Rouge regime in 1979, Phnom Phem is a plethora of historical hotspots – from the mass evacuations of the cities to the countryside in 1975 to the Killing Fields themselves together with Tuol Sleng Prison.
Just walking around the city center will have you passing things such landmarks as the Independence monument and the Government ministries buildings – although the actual tours of the Prison and Fields cost around $50 in total for the day, you will have your own personal guide and tuc-tuc driver all the way. Definitely something counting into the budget.
Siem Reap
Siem Reap is the place to go if you want to get drunk on a budget. The Triangle bar in the city center runs 'Happy Hour' beers between 4pm and 8pm for 25c – along with live music it is a great place to while away your evening.
No trip to Siem reap would be complete without visiting the phenomenal temples of Angkor Wat. If you want to try and keep it cheap, the best thing to do is to arrive as early as you can via bike (that you can hire for around $3 a day in town) buy a one day pass and just spend the whole time slowly making your way around the awe-inspiring 9th century ancient ruins. Pack a lunch and bring lots of water as food and drink can be overpriced here.
Kampot
Located just on Cambodia's fine West coast, Kampot is a beautiful sleepy fishing port town that is famous for its crabs, peppers and amazing scenery.
Mount Beouke is the main attraction in Kampot and is the backdrop to every sunset you'll witness, together reflecting off its surrounding lakes. Take a motorbike to the top for some breath taking views over the whole region. Or for those of you who really want to do this on the cheap, trekking up and down the mountain will take you around steady 9 hours, so remember to set off early.
Along with keeping within a budget and working as you travel or volunteering, you will be able to travel for longer and gain a more in depth and unique experience. Remember to always try and come off the beaten track and use the above places as a guide, but discovering something new will always see you saving the pennies before everyone else gets in there.
This article is for those looking to save money on their holidays and was provided by GoSimply.com, providing the cheapest deals on airport parking and lounges all over the world. Image by David Sim.