Before, during, and after all the previous month's happenings in London, a lot of people speculated on the possible repercussions of the so-called Brexit vote. Lines were drawn and – to a certain extent – alliances were made following this historic European Union referendum.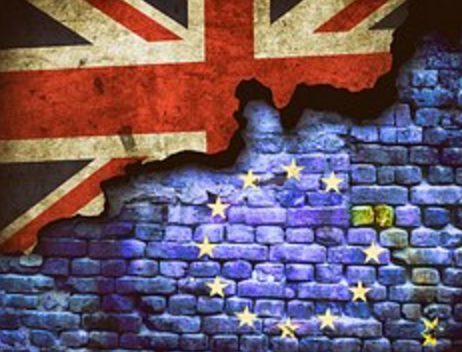 To bring you up to speed, the BBC wrote an easy-to-understand guide about the United Kingdom's EU vote and the breakdown of constituency members across the nation. Now, you might be wondering what an international issue, such as Brexit, is doing on a travel website. However, as you look behind all the hoopla, you'll see how this issue affects travellers, especially in the UK.
The UK, more specifically London, is arguably one of the more famous tourist destinations around the globe. Conversely, this island country's citizens are amongst the most well travelled people in the world, according to List 25. Being a wandering Brit entails understanding the ins and outs of public transportation, as well as the tricks of the trade of airport parking. You've probably heard somewhere how crowded and busy London's aviation hubs get. This is just one of the many reasons why major international airports, like Heathrow and Gatwick, put a premium on travelling convenience – both for commuters and drivers. Although the issue at hand, Brexit, doesn't necessarily affect this area, UK travellers still face the possibilities of more costly holidays and less financial protection.
Industry experts Parking4Less, published a blog post that talks about Brexit's consequences to its local travellers. The said piece's gist mainly revolves around the financial aspects of travelling. According to the writer, airfares and mobile charges will be higher due to the possible new agreements of low cost airlines and phone companies. On the other hand, many economists also think the UK pound's value will drop significantly, making it more expensive to buy Euros – if and when the need arises. Another area of concern is healthcare, as there's this lingering question about whether or not the recent EU referendum will invalidate the EHIC, or the European Health Insurance Card. It's different from the basic travel insurance, but still many UK travellers benefit from this nonetheless.
Right now, as involved parties slowly but surely feel the effects of the Brexit vote, one can only hypothesize and – in a way – hope for the best. Of course any major issue such as this will always have pros and cons; it will impact people from all walks of life and varied interests. Nevertheless, this shouldn't limit anyone from enjoying the perks of travelling whether in the UK or outside the country. Yes, costs maybe higher than expected, but the advantages of simply seeing the world and experiencing cultures more than makes up for every negative aspect.