While some people imagine going to the beach for their vacation, lounging around in the sun, and basically not doing much, others look forward to a unique combination of exercise, beauty, and cultural experience: a walking holiday.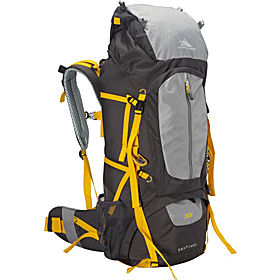 Unlike backpacking, where you take everything you need (hopefully) and carry it yourself, walking holidays allow you to hike with a daypack, knowing that your baggage and extra gear will be safely transported to your next destination. You also know you will sleep in a nice soft bed after your daily walk instead of the cold, hard ground! When you are done with your walking holiday, you will be stronger, more energetic, and you will have great memories to share.
Walking holidays take many forms. You can have a guide walking with you or you can walk independently while the travel company transports your gear. You can climb mountains or you can choose something much easier. There are treks you can take all over the world.
No matter where you go, you will need the right equipment. Good quality equipment allows you to enjoy the scenery and the people you meet instead of concentrating on how much your feet hurt.
Shoes
You need a sturdy pair of high quality, supportive walking shoes or boots. Be sure they fit your feet correctly. Further, to fully enjoy your holiday, you should break in your footwear for at least a month so that you won't get any surprise blisters. If you are covering rugged terrain, you will need sturdy hiking boots. Otherwise, you can get by with an excellent pair of athletic shoes designed for walking.
Socks
Second only to shoes, your socks will contribute to your comfort. Get socks that wick away sweat and that add to your foot support. While you are breaking in your walking shoes, wear the socks you plan to use so that you know the combination will work for you.
Water and snacks
Find out from the touring company their arrangements for food stops and water along the route. You may want to carry some snacks with you, particularly if you are prone to bouts with low blood sugar. Trail mix or a protein snack bar will give you energy to keep moving.
Water is also critical. You will want to carry at least one water bottle, however, in some situations you might benefit from a camel pack that rides on your back and carries more water than a single bottle. In some areas of the world, you will need to find out about water quality and ways to get appropriately treated water. Bottled drinks are generally safe.
Trekking poles
Depending on the nature of the walk and the shape you are in, you could benefit from trekking poles or at least a walking stick. Trekking poles help with balance on rugged terrain.
Clothing
How much clothing you wear depends on where you will be going. Dress in layers so you can keep your body temperature comfortable once you get on the move. Remember, days often start cool and then warm up and exercise increases your metabolism. The layer closest to your skin should wick away moisture.
You may also want to consider compression clothing to prevent injuries and support your muscles, such as that made by Tommie Copper. After a day of walking, you won't want to spoil your evening with aches and pains. Compression clothing comes in all forms, from sleeves for your arms or legs, to socks, shorts and tops. Tommie Copper has a strong social media presence, providing regular updates on its Facebook page where it also offers readers the chance to become a Tommie Copper fan of the week.
Of course, you should include appropriate clothing for bad weather you might encounter. Walking in the rain can be fun but only if you are warm and dry.
Backpack
Be sure to bring along some kind of daypack to carry your snacks, water, and extra clothing. There are many choices here, but the key is to make sure it is comfortable when fully loaded. Some backpacks have a special reservoir for water.
Test your equipment
Before your vacation, you may wish to do some trial runs with your walking equipment. Try to walk the distance you can expect for each day on your trip. Solve the problems you encounter before you embark on your walking holiday.
Enjoy!
A walking holiday is healthy and a lot of fun. You will meet people and see beautiful scenery, all while moving at your own pace. Your evenings will be relaxing as you relish fine dining. A hot shower and a soft bed will prepare you for the next day's adventures.