Whether you've watched Thelma and Louise too many times, read too much Kerouac (if that's even possible) or just simply have the travel bug and can't stay in the same place for too long, backpacking across America is a glorious, exciting and life changing experience that's ideal for first time backpacking trips. With so much to see and do, there are so many options for backpackers that you'll be spoilt for choice when it comes to picking a route.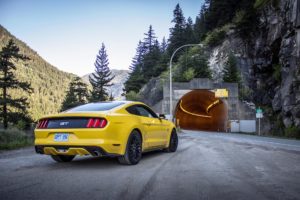 Here are the best US routes for first time backpackers to try for an authentic US experience:  
The Southern Belt
From the glitzy lights of New York to the sweet charms of the South, backpacking across the Southern side of the USA is eye opening, with Nashville, Philadelphia and Memphis all along the way. Enjoying spending time in the jazz bars of New Orleans where you'll find a world famous selection of bourbons and be sure to hire an old Mustang to drive some of the famous Route 66 and ending in the sun kissed City of Angels.  
New York to San Francisco
Those who want to experience the thrills of some of America's best known cities will love the famous backpacking route from the east coast to the west. From the glamour of New York to the laid-back charms of San Francisco Bay, there's so much to see and do with an amazing array of accommodation options and transport options on the popular route. Be sure to spend some time exploring the unforgettable Grand Canyon, cycle over the Golden Gate Bridge and get the ferry to eerie Alcatraz for a unique day out and spectacular views of the San Fran skyline.
South America
By far one of the most popular backpacking routes for first timers heading to the US, South America offers a more authentic and off the beaten track backpacking experience. Hostels, gruelling treks and unlimited adventures is what you should expect when heading to the South with tons of amazing sights to see, take a look at the Trek America options today. Explore the ancient Inca civilisation and be sure to plan your trip to fall in line with the epic Rio Carnival in Brazil. From meeting tribes in the Peruvian Jungle, to exploring the Bolivian salt flats, South America is an incredible journey you'll never forget.
With all these amazing routes to choose from, there's one to suit every style of traveller, so why not start planning your first USA backpacking adventure today?