For the ultimate in a sunny and beach vacation, Mexico has so much to offer. And the great news is that a resort vacation in Mexico doesn't have to drain your budget. There is something for every price range, and Mexico is an accessible and gorgeous destination for your beach getaway. Check out these awesome Mexico resorts: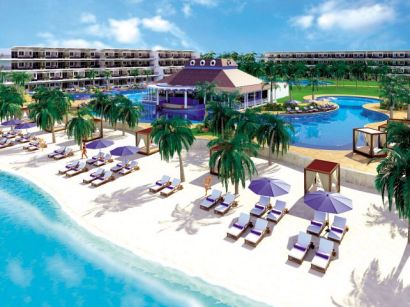 Fiesta Americana Grand Coral Beach
This resort is tops in service and accommodation, and located right next to the most exciting entertainment and activities in Cancun. But even though you could go out for all the fun, the Fiesta Americana has its own activities to keep you busy! They've got a great swimming pool and can organize snorkeling, jet skiing or other activities for you. Guests can relax in the luxurious rooms and enjoy a meal at their very own five-star restaurant at the resort.
Casa Del Mar Golf Resort & Spa
This boutique-type resort has only 31 suites and 25 guest rooms, so you'll have a more personal feel over the more massive resorts. Escape the crowds and relax in one of their six pools, the lush garden or luxuriate in the salon and spa. What sets this resort apart is that they promise two staff members for every guest, so you will never find a need unmet.
Melia Cabo Real Beach & Golf Resort
On the other side of the spectrum, this is the largest resort in Cabo and it boasts one of the biggest hotel pools in Mexico! Its proximity to some of the areas best golf courses makes this resort highly popular with the golfing crowd. Go out and hit the greens for the day then relax in the resort's many amenities. The rooms are decorated in Mexican style with bright colors so you'll feel a sense of character here.
Barcelo Puerto Vallarta
For those looking for a more natural environment, this resort is perfect. It's surrounded by the jungle, mountains and sea so you'll really feel like you're escaping the hustle and bustle of the tourist areas. They can organize all kinds of excursions, from mountain biking, horseback riding and kayaking to snorkeling and deep-sea fishing. There are also tons of activities for kids here so it's a great place to travel with your family.