If you are an adrenaline junkie, there is nothing quite like an adventure vacation where you get to see incredible new sights at the same time as experiencing a real thrill. But where should you go?
Here are some of the best adventure trips from around the world that you can enjoy on your next vacation.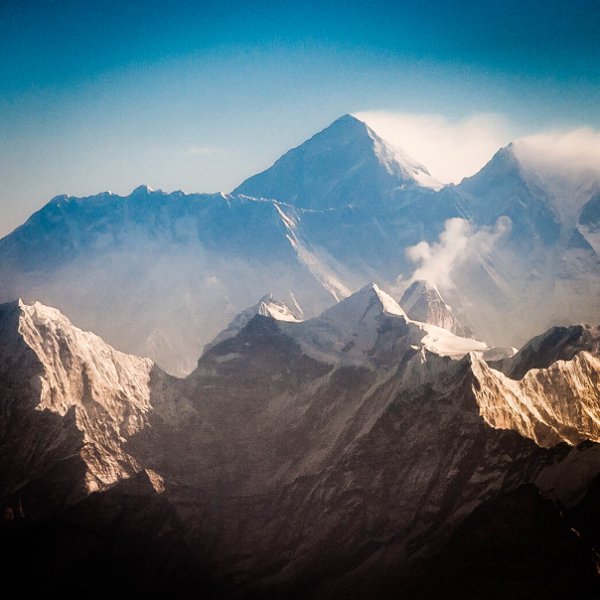 Climb to Mount Everest's Summit
Climbing Mount Everest is the ultimate adventure. Conquering the highest peak on Earth is a once-in-a-lifetime experience, but it's not for the faint hearted.
People die on Mount Everest trying to make the ascent, and you need to be in excellent physical health and go with an organized tour. It's also not cheap.
Alternatively, you could go trekking on the mountain without actually heading up to the summit. You'll experience stunning scenery and incredible hiking. Or you could just head up to the Base Camp, which is still a real adventure.
Swim with Great White Sharks
Nothing is quite the same as getting up close and personal with one of the world's greatest predators. From the safety of your cage, watch as huge sharks swim within touching distance, and enjoy seeing these awe-inspiring creatures close up.
The Neptune Islands in Australia is a good destination for shark diving; alternatively, head to Cape Town in South Africa to join a tour.
Experience Antarctica
Antarctica is a perfect destination for anyone seeking adventure. Spot stunning wildlife including polar bears, see vast icebergs, and enjoy some of the most remote terrain on Earth. You can even camp on the ice just like the explorers of the past. It's the ultimate adventure destination.
Ride White Water Rapids in Zambia
Zambia has some of the best white water rapids in Africa. The Zambezi is a dream destination for adventure holidays, and there is plenty to do besides rafting. Head to Victoria Falls and you can also bungee jump from the 111-meter-high bridge joining Zambia and Zimbabwe.
Go Heli-Skiing in Alaska
Head to remote Alaska to go heli-skiing and enjoy a real adventure in the snow. Go right to the top of mighty peaks and launch yourself from the helicopter onto the snow below to enjoy an amazing experience. You could even drive there in a new Dodge Journey and make a real holiday out of it.
Explore the Borneo Rainforest
For a stunning journey into the heart of the rainforest, Borneo is a fantastic option. See orang-utans in their natural habitat, and make sure you take your camera to capture them.
Enjoy trekking into the depths of the rainforest, and you can also meet the indigenous people of the region, and even stay in a traditional lodging. If you feel up to it, a trek to the top of Mount Kinabalu is a great experience.
Where Will Your Next Adventure Take You?
These are some of the best adventure trips from around the world right now, so have a look through them and decide which might be a good bet for your next vacation.
There is nothing quite like going on a vacation where you can enjoy an adrenaline rush alongside incredible new sights and experiences, so choose your destination and enjoy an adventure to remember.
Lisa Maine is living a semi-nomadic lifestyle as she travels the world. Currently exploring Asia, Lisa writes about travel destinations, guides to lesser known places and her wonderful adventures.