For a winter holiday far beyond a trip to your local ski slopes, book a trip to the northern region of Norway, Sweden and Finland- altogether known as Lapland. It's a quintessential winter wonderland, complete with reindeer, ice hotels and every snow sport you could possibly imagine!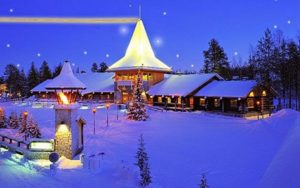 Activity Holidays Signing up for pre-arranged winter activity holidays in Lapland takes away the hassle of coming up with your own vacation schedule. You can pick from any number of multi-day adventures, from a 4-night wilderness exploration to see the Aurora Borealis, to a 7-night husky adventure.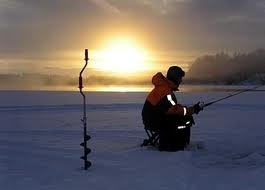 Go Ice Fishing Try your hand at the traditional Sami art of ice fishing for a taste of true Lapland life. Trek out to a frozen lake with your rod and tackle, drill a hole in the ice and wait for one of the Lapland fish to bite!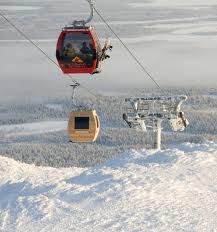 Take a Sauna in a Gondola Saunas are everywhere in Lapland, but one you absolutely can't miss is the Yllas' sauna gondola. The cable cars are equipped with electric saunas and whisk you high up into the air for breathtaking views of the snowy landscapes below. It's an experience you'll never forget!
Hit the Ski Slopes Whether you're an expert skier or just starting out and want to give the sport a try, Lapland is a gorgeous place to hit the slopes. There are numerous ski resorts from which to base your winter holiday, or you can check out the different slopes on your own.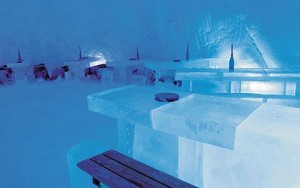 Stay in an Ice Hotel It sounds like a crazy experience, but the ice hotels in Lapland are far cozier than they seem, and a great adventure to have on your holiday! You'll sleep in a thermal sleeping bag on an ice bed topped with reindeer skins, and you'll be warmed in the morning with hot lingonberry juice.
Take a Sleigh Ride To get you in the Christmas spirit on your winter holiday, hop on a sleigh pulled by reindeer. This activity is a great one for the kids if you have them along! An experienced Sami reindeer handler will guide you through the picturesque forests, and you may even get the chance to drive the sleigh yourself.