This ruggedly-landscaped Canary island is nicknamed "La Isle Bonita" (the beautiful island) for great reason- it's breathtaking green mountains and valleys and relatively low population make it a tranquil and gorgeous place to spend your holiday. Here are 5 things to check out if you visit La Palma: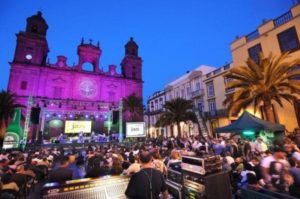 Attend a Festival La Palma is home to many unique festivities, celebrating everything from the island's history to patron saints and the coming and going of the seasons. In March you'll see the almond blossoms celebrated, in August there is a festival for the grape harvest and in October they commemorate the Battle of Lepanto. Whichever festival you manage to attend, you can look forward to high spirits, parades and carnival-type celebrations.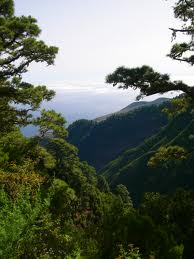 Take in the Views La Palma's natural beauty is one of the main reasons to visit the island, as it is essentially a mountainous rock covered with lush, green vegetation. Head to the highest point on the island, El Roque de los Muchachos, which you can easily access by car and hike around from the top. You'll be treated with a gorgeous vantage point of the whole island.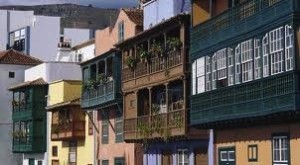 Explore Santa Cruz The island's capital, Santa Cruz, has quaint old buildings and cobblestone streets perfect for exploring when you've taken in enough nature. Walk along the Maritime Avenue to check out some of the old style Canarian balconies made from Canary pine. You'll find plenty of cute cafes and little shops along the way, too.
Go Paragliding With such a beautiful and varied landscape, La Palma is the perfect place for adventure-lovers to hit the skies paragliding. Excellent weather conditions mean you can fly from the volcanoes all the way to the Atlantic Ocean; just make sure you go with an experienced guide, as the landscape is quite rugged. Winter is an excellent time to go, as the thermal conditions during this time are ideal for paragliding.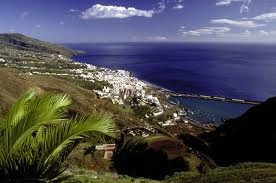 Ride Mountain Bikes There are so many beautiful natural areas to explore on this island, and while you can drive around by car, it is so much more peaceful to take in the scenery by foot or bike. Renting mountain bikes is a great way to cross a lot of territory while getting some exercise as well!