There are so many beautiful beaches in Southeast Asia – the most difficult thing to do is picking which one to visit first! We've collected together the nicest beaches in Southeast Asia here for you to save you time. Spend more time relaxing in the sunshine on a gorgeous beach rather than leafing through your guidebook searching for your next destination. So grab your sunnies, your towel and some sunscreen and get yourself down to any of these stunning beaches – the best that Southeast Asia has to offer!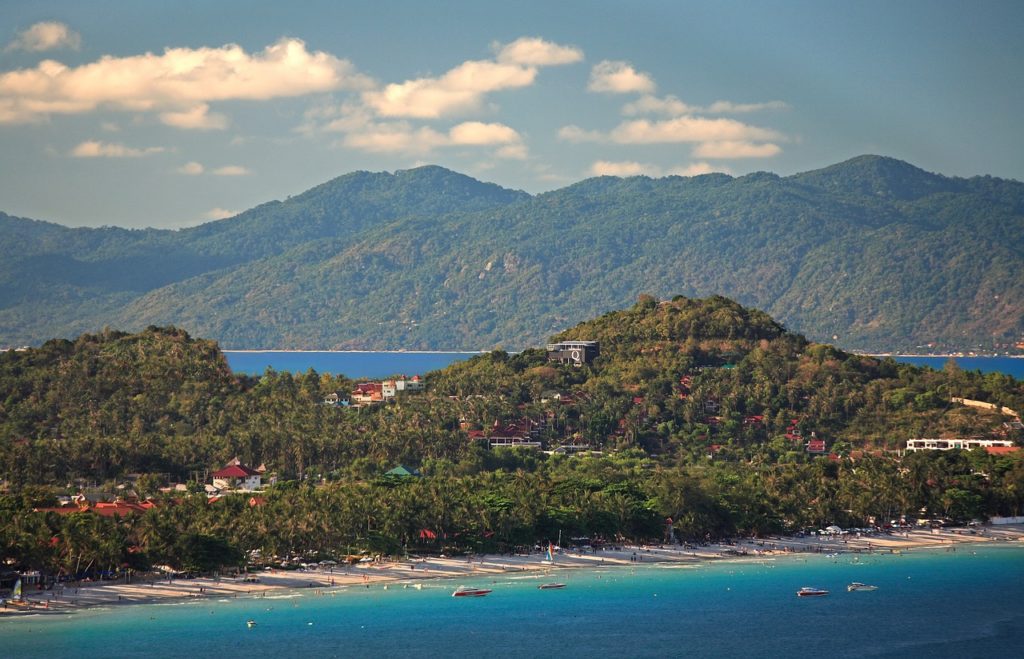 1. Chaweng Beach, Koh Samui – Thailand
Sparkling blue seas, soft white sands stretching for miles and sunshine – plus plenty of nightlife, bars and hotels to choose from! What more could you ask for? Chaweng Beach is one of the most popular areas to head to on the island of Koh Samui with something for everyone. There's a real buzz about the place. Swim in the temperate waters, get your adrenaline going with some daredevil watersports or just chill and soak up the rays. You could even indulge yourself in a luxurious massage right on the beach! There are loads of lunch options just off the beach and hotels suitable for every budget, with amazing views out over the bay.

2. Marimegmeg Beach, El Nido – The Philippines
El Nido's landscape truly is like no other, with dominating and breathtakingly beautiful karst mountains rising up out of the water, and hidden lagoons around each corner – perfect for swimming or snorkelling. Marimegmeg beach is an ideal location to take in the impressive views. Just a short drive from the main town of El Nido, you'll have your pick of beach bars to sip a cocktail and drink in the views of the islands dotting the horizon. Dependent Islet is located just off the coast – you can explore it on foot at low tide, or whizz down the new zip line if you're an adrenaline junkie!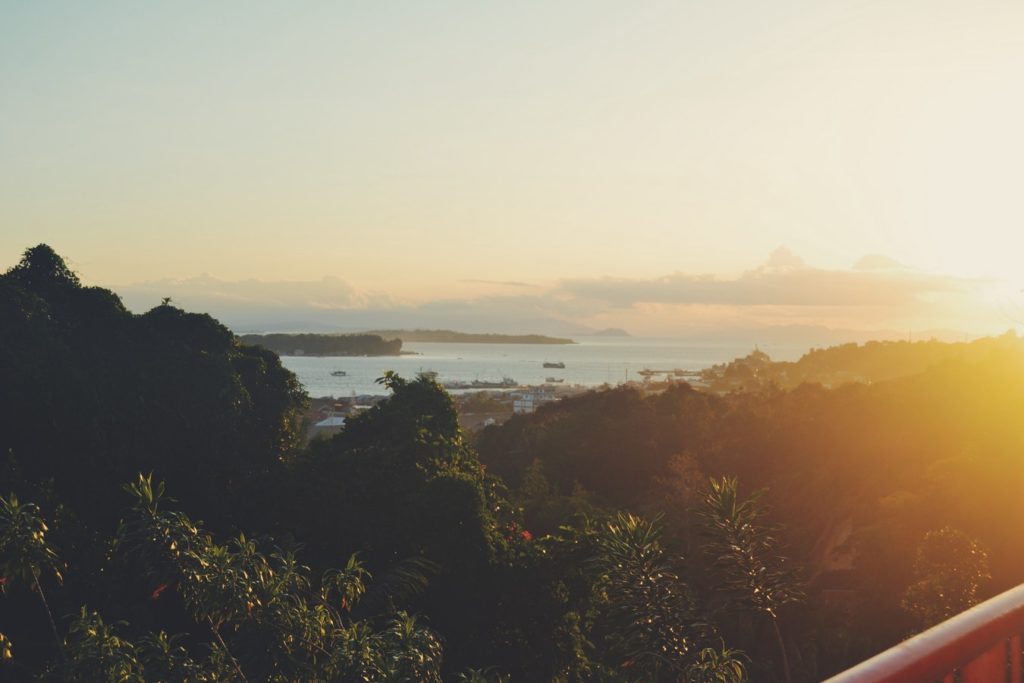 3. Mayalibit Bay, Raja Ampat Islands – Indonesia
If you're looking to discover some local nature and wildlife in a gorgeous, unique setting, visit Mayalibit Bay on the island of Waigeo. Waigeo can boast jungles thriving with wildlife including many endangered species, vibrant culture and incomparable beaches and the waters that surround them. Described as one of the best places to go snorkelling in the world, dive into the warm waters to see sea cucumbers, sea urchins, lobsters and some of the 200+ local species of fish. Mayalibit is a calm and relaxing secluded spot – a real oasis of perfection if you prefer a quieter beach, away from the crowds.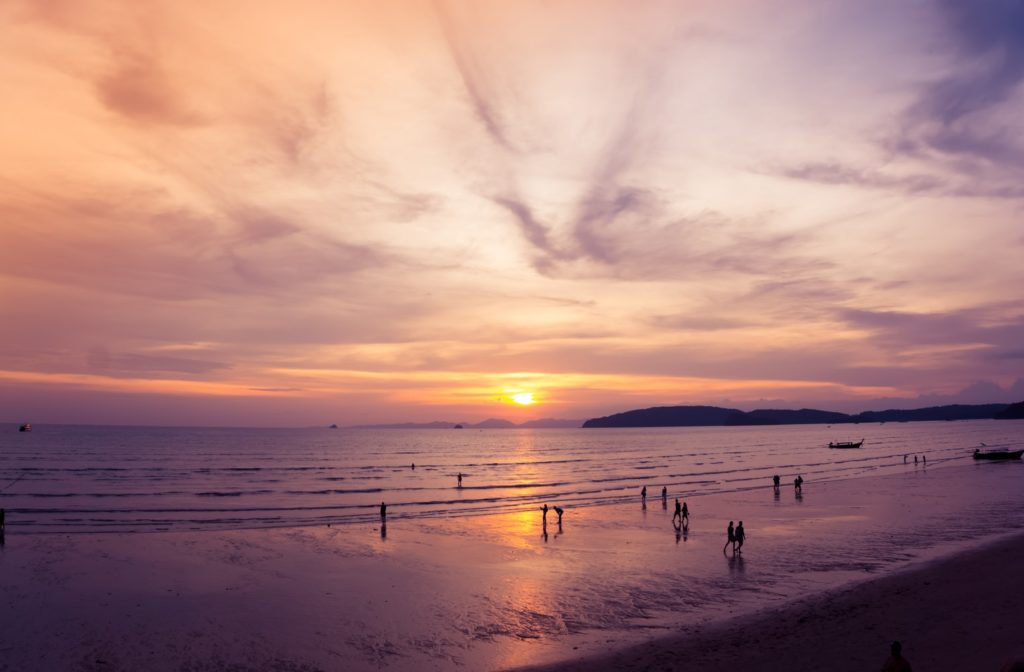 4. Ao Nang Beach, Krabi – Thailand
Looking for nice beaches in southeast Asia? Don't miss Ao Nang, the main tourist destination on the island of Krabi, Thailand. Take the steps from the promenade down onto the beach and you'll be greeted by a surprisingly quiet beach, fringed by palm trees. Despite Krabi having the best hotels, bars and restaurants on the island, many people head off on day trips further afield in the day so the Ao Nang beach never feels crowded, and is a great spot for a swim or to sunbathe.

If you can visit at sunset. The view as the sun dips down over the ocean is spectacular! A great way to get around is by exploring Ao Nang in Krabi by a bike – enjoy the freedom and the wind in your hair as you take in the sights. There are many hotels that are bike-friendly. For example, The Holiday Inn Express Krabi Ao Nang Beach is one of the first bike-friendly hotels in Thailand.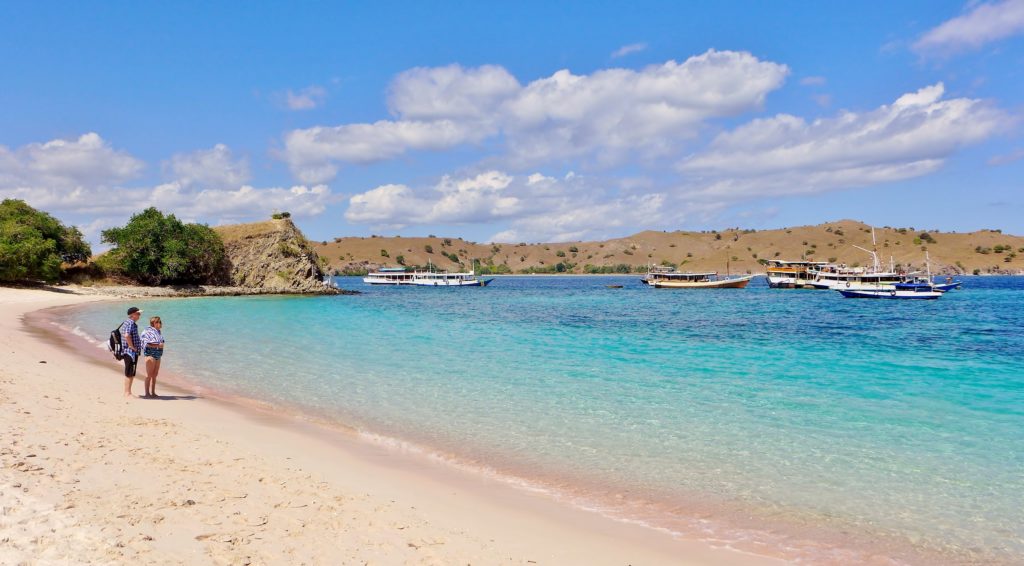 5. Pink Beach, Komodo Island – Indonesia
If you fancy something a bit different, head to Komodo Island. Here, you can visit the famous Pink Beach, where the sands really are tinted pink due to tiny fragments of the local red and white coral. Arrange with a ranger to take you into the park and show you the beaches – and follow the trail of a Komodo dragon to see this curious giant lizard up close! This beach experience is one you definitely won't forget!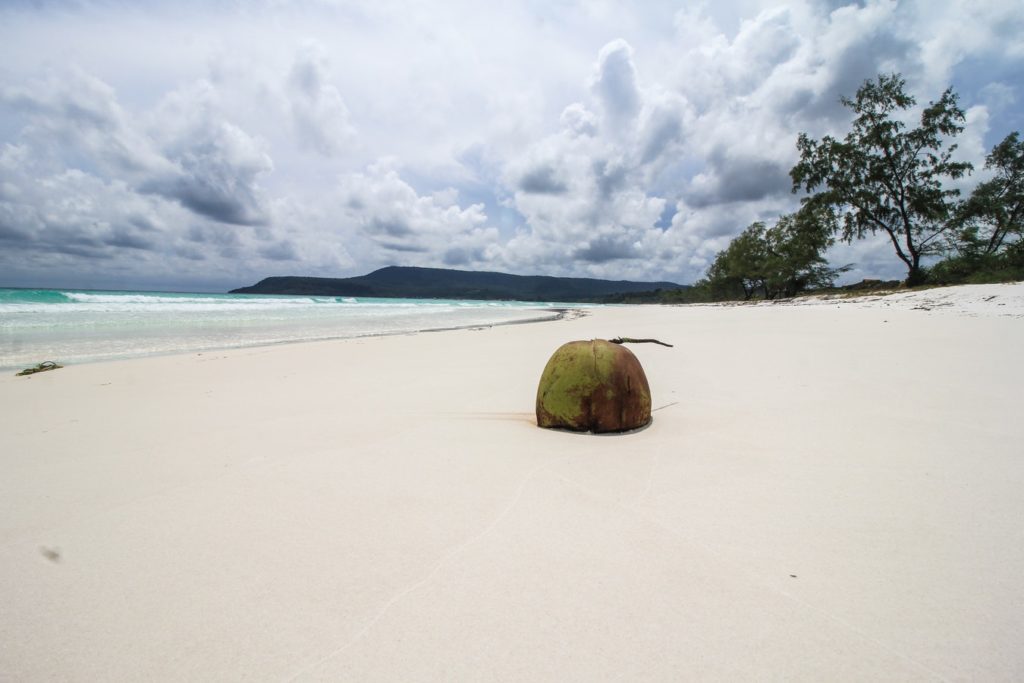 6. Lonely Beach, Koh Rong – Cambodia
You'll be sure to escape the crowds at Lonely Beach on the Cambodian island of Koh Rong. In fact, you can only get there by boat. Once you arrive, you'll discover a perfect paradise: Untainted nature, beautiful sea views, sparkling stars in the unpolluted night sky. You can relax and unwind in a hammock, snorkel around the nearby reef or trek through the jungle to visit local villages. Or just sit back with a cool drink and a good book and enjoy the peace and quiet!

So there you have the pick of the nicest beaches in Southeast Asia! Where will you head first? You'll be sure to have an amazing time at any of these beautiful and memorable beaches.