It's always great to have a purpose for traveling other than, "I want to." Adventure sports and activities always make places appealing that wouldn't be otherwise. Whether it be surfing, sky diving, scuba diving, hiking, or biking there are certain places that make the experience more enjoyable. This top 5 list will focus on the places around the world that are particularly better to visit when looking for fresh powder and a good time. To me, the best ski town is a place that has cheap options for the budget traveler, good bars, great scenery, and most importantly the craziest slopes you could ever ride. I tried to spread the list out and I know I left off some key spots (spoiler: Colorado doesn't make an appearance, sorry in advance) Without any hesitation, let's get started.
Wanaka, New Zealand
This town sits right off of the Wanaka Lake near the Southern Alps of New Zealand. This town definitely has all of the aspects that one is looking for in a ski town. There are tons of bars and hostels which foster new friendships and new ride buddies. There is only one thing that this town lacks, direct access to a mountain. I know, I know, before you go all "why is this on the list then" let me tell you that there are 4 ski areas within 40 minutes. What it lacks in easy access it makes up for in options and the ability to craft a unique experience. The best part about this town is that the ski season is July-October, opposite from the rest of the ski world. Also note, many of the mountains here are rated at an expert level. So make sure you can handle them before you go.
Whistler, British Columbia Canada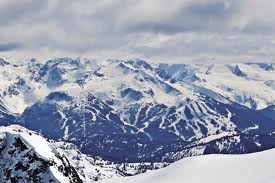 You must have known that Canada was going to grace this list at some point. Whistler has been named in the ski world year after year as the best ski area in North America. It is comprised of two areas, Whistler and Blackcomb. It gets the most snow, some of the highest vertical drops, greatest amount of runs, steepest steeps, and more land than any other ski area in North America. As basic as I can say it, this place is huge. Just immensely huge. There are slopes for every kind of skier and snowboarder here from beginner to expert. The crazy popularity of this area has its pros and cons. Pros: its awesome, bustling night life, a guaranteed skiers dream. Cons: expensive mountains with long lines. Take the good with the bad here.
Kitzbuhel, Austria
This is the perfect area for the more relaxed skier and snowboarder. It isn't as extereme as the previous two areas on this list. But it may be more scenic. Kitzbuhel is in the Tyrol region of Austria and looks like a painting more than a real life place. It is an old medieval village that now plays host to skiers all over the world. There is a gondola for the main mountain right in town and an intensive network of lifts makes it possible to visit other towns and mountains with out having to take your gear off. This is a great ski destination for couples too as the cobbled streets and horse drawn sleigh rides around town can quickly make things take a turn for the romantic. The only bummer about this spot is that because of its elevation, the lower slopes don't always get enough snow.
Niseko, Japan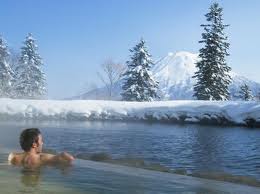 That's right, Japan. Niseko is on the island of Hokkaido which is basically a neighbor to Siberia (thanks for all the snow!). There are four resorts here, all available ski with one lift ticket, and each is just as good as the others. The mountains average an astonishing 590 inches of snow each year. That makes fresh snow more available than not when in this town. There are two aspects to Niseko that I think make it particularly cool. First is the amount of hot springs. There are dozens that make for a surreal yet relaxing way to wind down after a day on the slopes. Secondly, night skiing is all the rage. The mountains are outfitted with huge stadium style lights that illuminate over 2,000 feet of vertical skiing.
Girdwood, Alaska
Other than the great mountains and incredible snow, Girdwood made my list for one simple reason: its off the beaten path in a huge way. Many people will never make it out to Alaska in their life due to how remote it is and the cost to get there. But I promise it will be worth it for the intense skiers and snowboarders to make it out to this awesome town. The town is nothing but laid back as many hippies and ski bums in the 1970's went there to settle down. There are more unpaved roads then paved ones and no matter where you are the dress code is warm. It's 40 miles south of Anchorage and the international airport and right on the edge of town is Alyeska Resort. This is the largest in Alaska and has six lifts and a 60 person tram that steadily takes passangers up the north face of the mountain giving once in a lifetime views of the Gulf of Alaska.
–Nick