For seven little countries that might be easy to miss on a map, Central America packs an amazing punch with its abundance and variety of culture, natural wonders and travel options! Getting there is a breeze, Taca Airlines on flights24 are certainly one of your best bets. Here are just 5 of the many great sites to see in the gorgeous green cufflink between the Americas:
Tikal National Park, Guatemala- The largest excavated site on the American continent, Tikal is full of fascinating remains of the Mayan civilizations. The temples, altars, burial sites and other monuments you'll find here date back as far as 400 BC! What really distinguishes Tikal from other archaeological sites, however, is its location deep in the jungle- exploring the ruins under a dense rainforest canopy with animals all around really takes you back in time.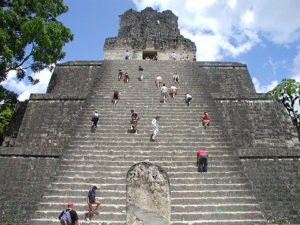 Isla de Ometepe, Nicaragua- Feel like hiking a volcano? Why not two! This twin-peaked island dubbed the "Oasis of Peace" will amaze you with its beauty and plethora of natural history! Secluded by the Lake of Nicaragua, the island consists of two majestic volcanoes (one active, one dormant) joined by an isthmus. If you want to stay, participate in some low-impact eco-tourism here (dormitory or camping)- it's the general trend on the island.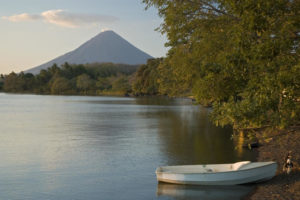 Monteverde, Costa Rica- Feel like hanging out in the clouds? Monteverde's Cloud Forests are an extremely rare type of tropical forest whose near 100% humidity promotes a huge amount of biodiversity. You can explore these incredible ecosystems at either the Monteverde or Santa Elena Cloud Forest Reserve- for adventurous types, take a hanging bridge or aerial tram tour, or even zipline through the forest!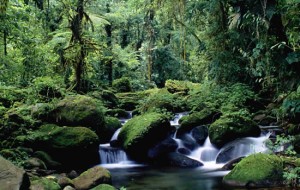 St. Herman's Cave & Blue Hole, Belize- Located just off the Hummingbird Highway, check out St. Herman's Blue Hole National Park for some jaw-dropping geological formations. With a guide, you can explore St. Herman's huge caverns and ancient Mayan artifacts and inner tube through the cavern waters. Then jump in the 25-foot deep Blue Hole, which was created by the collapse of an underground limestone cave.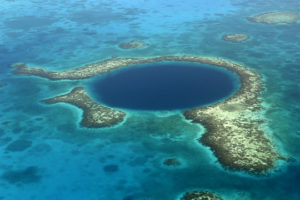 Panama City, Panama- Definitely make a stop here, because the hugely multicultural and cosmopolitan capital is itself a site to be seen in Central America! Visit the historic Casco Viejo, or old town, where the cobbled streets and dilapidated buildings will take you back to the style of old Havana. This area has recently come bustling back to life, with artists, cafes and shops offering unique flavors of the city around every corner.