I know I know Khao San road, Koh Samui and Chiang Mai spring to mind, and of course you should hit up all 3 but if you're looking for something a tad more 'off the beaten path' then check out these 5 gems around the land of smiles.
1)   Koh Phayam:
Every true traveler needs to have a favourite island, so forget about the tourist hordes at Koh Phangan and Koh Chang – this is the paradise you've been searching for.
Located on Thailand's west coast, this undiscovered beauty overlooks the gorgeous Andaman sea. No mass resorts, no Macdonalds, no boozey backpackers – just white sand beaches, $3 beach huts and all the time in the world to gather your thoughts.
Head down to Ranong (8 hours from Bangkok), jump on the ferry from there and before you know it you'll be sipping on Banana shakes and snoozing in a hammock. Yes please.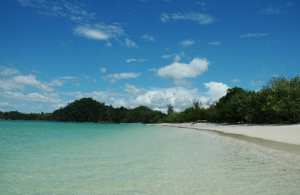 2)   Kanchanaburi:
Home to the grim but stunning Bridge on the River Kwai, with a fascinatingly morbid past this sleepy little Thai town is a perfect place to chill for 3 or 4 days.
It's got enough culture and history to keep you occupied as long as you want and then if it's all getting a little heavy, head the 50km or so to arguably Thailand's most beautiful set of waterfalls, the seven tiered Erawan falls.
Kanchanaburi is a two hour train ride from Bangkok (from Thonburi station) but it feels like a different world.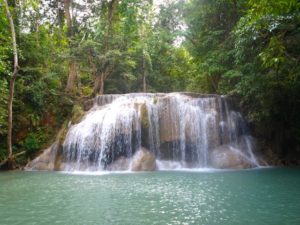 3)   Ayutthaya:
Certainly the most well known of my sexy little list, but Ayutthaya still often gets missed out on the backpacker circuit – which is just about tantamount to a traveling travesty.
The former Thai capital is overflowing with awesome temples that rival Cambodia's Angkor Wat but it's much cheaper, much more convenient and not riddled with package holiday-makers. Rent yourself a tuk-tuk and driver for the day and you're good to go. Charge your camera, this place rocks.
Ayutthaya is a casual 2 hour train ride from Bangkok (from Hua Lampong Station).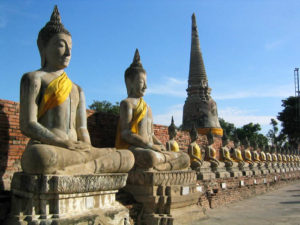 4) Chiang Rai:
The North's second city often gets overlooked thanks to its bigger (and admittedly amazing) brother, Chiang Mai. Don't make the same mistake folks, Chiang Rai has a charming Thai style about it, and one that welcomes you with open arms.
The main draw here is Wat Rong Khun, or the 'White Temple' – probably the coolest temple you'll ever see. Chiang Rai is an easy 3 hours from Chiang Mai.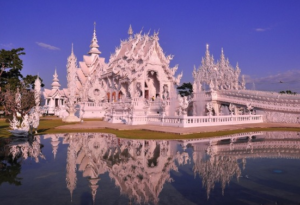 5)   Amphawa:
If you've ever seen a picture of an Asian lady in a boat, with an angular wooden hat, selling fruit and veg then the photo was probably taken here. Amphawa's floating market is a sight to behold, and much more authentic than the markets the tourist touts in Bangkok will try to subscribe you too (read: Damnoen Saduak floating market).
Grab yourself a cheap hotel, relax by the river and set your alarm for the early morning market the next day. It doesn't get any more Asian than this folks!
They also have a great night market both in the town centre and around the floating market too, all in all a great way to spend a couple of days.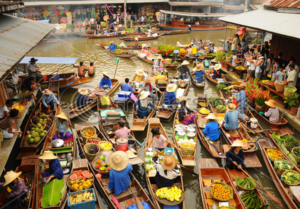 If Thailand didn't appeal before, it should now. It's probably the best country in the world to cut your backpacking teeth and with so many cheap flights to Bangkok, all you need to do is get here. Happy travels!