With London Olympics just around the corner, it's time to start thinking how to save your hard earned pennies when you're here. Considering all that cash you'll be throwing at tickets, booze and London's top 5 sights, you'll definitely be neededing some financial respite sooner rather than later. That's where Aspiring Backpacker comes to the rescue check out London's top 5 FREE things to do:
1) Tour the Tower of London, with a Yeoman Warder:
Yeoman Warders dressed in "Beefeater" costume (picture the gin bottle) give way cool and free one-hour tours of the very old, very interesting Tower of London, which leave every 30 minutes from just inside the gate.
Bonus free thing: The Ceremony of the Keys (traditional locking of the Tower each night) has been going on at the Tower of London every night for the last seven… hundred… years (say that slow). Starts at 9:30 p.m., and you have to leave at 10:05. *Tickets are free, but you must write via snail mail (see at the bottom of this article for details)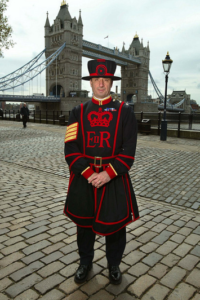 2) Street art in Convent Garden:
Covent garden is home to one of the coolest street scenes around the globe with licensed street performers leaping around like lunatics and putting Justin Beiber to shame with some non-candy lined music. Not to mention London's Borough Market, which is a foodie's heaven watch the weekend gourmand shoppers at this very old outdoor market near the London Bridge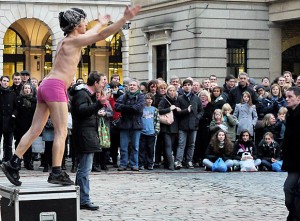 3) Tutankhamun and two million years of human history at the British Museum:
The British Museum has a collection of antiquities and art to rival Paris's Louvre or New York's Metropolitan museum, but without their hefty entrance fees. Visitors pay only for the special shows at the British Museum. Tutankhamun, the sculptures from the Parthenon in Athens, Egypt's Rosetta Stone and a trove of treasures from Mesopotamia, Persia, Ancient Europe and Asia all come for free with admission.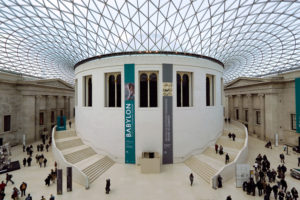 4) Live Music at the Bedford:
This giant pub in south London has made the reputations of leading new names in British music. KT Tunstall, James Morrison, and Paolo Nutini all built their following here. There are free shows four nights a week, 50 weeks of the year, most of them from new and upcoming musicians. And once a month on Sundays there's an afternoon event called 'More Tea Vicar,' where worn-out Saturday night party-goers can listen to acoustic music whilst getting a massage or shopping for vintage fashion.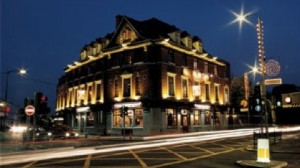 5) Changing of the Guard at Buckingham palace:
The Changing the Guard ceremony takes place in the forecourt of Buckingham Palace at 11.30 every day in summer, every other day in winter.
The New Guard marches to the Palace from Wellington Barracks with a Guards band, the Old Guard hands over in a ceremony during which the sentries are changed and then returns to barracks. The ceremony lasts about 45 minutes and is completely free!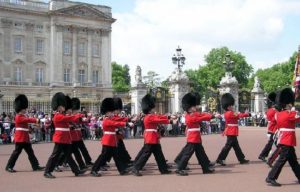 Hopefully these 5 activities should keep that cash in your wallet for just a little while longer, and with accommodation in London ranging from hostels to London apartment rentals, you shouldn't be lost for a place to kip. Happy travels!
* Requests for Tickets to the Ceremony of the Keys
 
Tickets are issued free of charge but, due to the popularity of the ceremony, it is necessary to follow the process below for applications. 

Please apply in writing including the following with your letter:
Names of all attendees
Two possible dates you can attend for at least two months in advance (three months in advance if you wish to attend in June, July and August)
A self-addressed envelope together with the requisite British postage stamps, or a minimum of two 'Coupon-response international'.  Please note that American or other non-British stamps are not valid in the UK.
Please post applications to: Ceremony of the Keys Office Tower of London LONDON, EC3N 4AB Great Britain Tel: +44 (0)20 3166 6278 International Reply Coupons are readily available