Backpacking can be hard work and believe it or not, it's not holiday (well, not all of the time).  After a grueling backpacking session through Africa, slumming it across Europe or trekking through the former Soviet Bloc, there comes a time when we all need a few cocktails and a white sand beach or 5.
Well, luckily for you wannabe travelers, aspiringbackpacker is here to charge those would-be-backpacking genes with inspiration to hit that open road, and after the going gets tough? Spain's best 5 beaches will be waiting as your reward. I'm currently trekking through eastern Europe and making a beeline here, hope to see u there:
1) Islas Cies, Galicia:
Forget the Costa Del Sol with overweight British package holidaymakers, this hidden gem has been declared a National Park and therefore has ZERO hotels built on it. It's a backpackers dream, take the 40 minute boat from Baiano, Galicia, pitch up a tent, and enjoy the ocean 10 metres from your bed!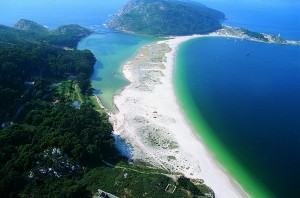 2) Playa Papagayo, Lanzarote :
Another national park, and another backpackers' dream. 10 minutes drive from any civilization, the whole place is great for hiking, biking or kicking back in absolute paradise, with only a handful of people around. Awesome.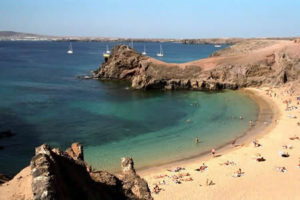 3) Cala Salada, Ibiza:
Very possibly Ibiza's best beach, and a world away from the 18 year olds getting drunk elsewhere on the island. It's in the North West of San Antonio, and only accessible on foot so that keeps most people away, but it's well and truly worth the extra effort. Paradise.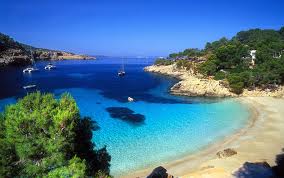 4) La Granadella, Costa Blanca, Alicante:
Over 300 days of sunshine a year here, so you can travel almost all year long – which means backpackers on a budget can come here in low season and soak up all the bargains, as well as the warm winter sun. La Granadella is a blue-flag, horse shape with awesome snorkeling. It's cheap as chips to get here now too, with great low season discounts complete with alicante transfers.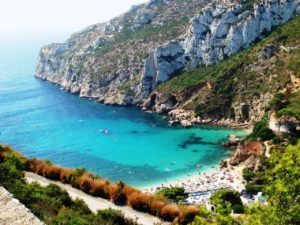 5) Playa de la Concha, San Sebastian
Voted as the best Spanish beach by the sexy Spaniards themselves so who am I to argue? It's only a 10 minute wander from the city, so it's a great place if you wanna mix your partying with your sunbathing, yes please.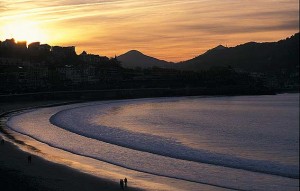 Sounds pretty appealing eh? I'm sold anyways, see you in August Spain, hope to see you guys too. Happy travels!
Johnny