Those who decide to go mountain trekking generally have an adventurous spirit and love of the outdoors. Whether you decide to trek the base camp of Everest or take on a different challenge, trekking is a fulfilling adventure that takes strength of body and mind. With the right equipment and preparation, it can be a gratifying experience that you'll remember for the rest of your life. Follow these tips and you'll be on your way to a safe and successful mountain trek.
Get fit
You don't necessarily need to be in crazy good shape to complete a trek, but it is important to prepare your body for the type of trek you'll be doing. Taking the time to train and prepare will get your body ready to take on the challenges it will face on the mountain. Include some cardio and cross-training in your fitness routine, as well as practice treks. Endurance is super important to build, as you'll be trekking for up to 7 or 8 hours at a time and your body will need to be ready for this.
Have the right equipment
If you don't have the right clothing or equipment, your trek is bound to be far less enjoyable (and possibly even dangerous.) You'll need to be prepared for any kind of weather, so bring light breathable shirts as well as insulated outerwear to protect you from rain, sleet or snow. You can find all the trekking gear you need to be set for your mountain adventure.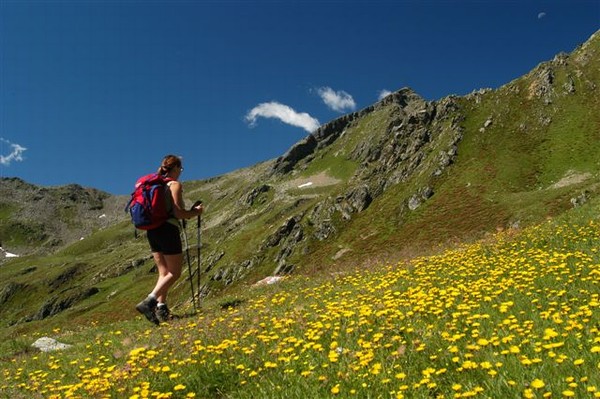 Know what to expect
Part of the trekking experience is stretching your mental boundaries as well as your physical limits. This challenge will test your mental strength, so you can prepare by just knowing what to expect, as much as you can. Be prepared for discomfort, uncomfortable conditions and strenuous circumstances. And know that the experience will leave you a better and stronger person in the end!
Don't rush
One mistake that many people make when taking on a challenging trek is trying to take on too much, too fast. Remember that it's not a race; this is a personal experience that you are meant to take on at your own unique pace. If you try to take on too much and go too quickly, you might burn out and not make the entire journey.