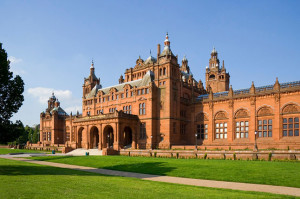 1.   Whiskey Trail
If you like to indulge in debauchery but prefer to exude just a bit of class, Whiskey Trail is just the place for you! While drinkers in Scotland tend to get equally as (or more so) inebriated as people in other parts of the world, there is a distinct culture behind drinking that makes it seem much, much more elegant than anywhere else. So spend the weekend hopping from one whisky distillery to the next, imbibing in what some consider liquid gold. The area is famous around the world for top notch Scotch and Whisky and there's plenty to go around. The distilleries often offer free tours that include samples of the product. Yum!
 2.   Glasgow
Known as a hub of music and culture, Glasgow has risen from the ashes seemingly in the past few decades. There is an enormous student population living in the city and enough culture to go around. The "pseudo capital" of Scotland differs very greatly from the more straight-laced Edinburg, and many think it is for the better. If you stay for only a weekend you will be able to see awe-inspiring architecture, art galleries and a ton of live music. The urban intensity of the city toys with a beautiful juxtaposition against the green earthy background that has becomes so stereotypical of Scotland.
 3.   ANYWHERE cozy
One of the most iconic images is a nice weekend in one of those quaint holiday cottages in Scotland. We'll let me tell you, there's a reason why! People will eat that stuff up. Stay in any cozy Scottish cottage and call me if you don't have one of the greatest weekends of your life. Time seems to stand still, as you look out at the falling snow through the window. Yes, that may mean the whiskey is kicking in, but I'm sure you're not complaining. If you get a little to cooped up in your toasty abode, just walk out the front door and head to a nearby pub or hike around the rolling hills. Trust me, you won't regret it!