Want to inject some excitement into your life this winter? In our opinion, there is no better way to do this than to make the most of your weekends by taking a city break to leading cities around the world.
Toronto is one of those places, as its restaurants, shops, and attractions will have you swearing you've won the lottery in terms of cultural diversity. This comes with one caveat, though: gaming here is limited compared to other alpha world cities.
There are no casinos within Toronto city limits; unless you are prepared to drive a couple hours to Orillia (Casino Rama) or Niagara Falls (Fallsview, Casino Niagara), you'll have to settle for playing Online slots in your hotel room at night.
With that note, out of the way, here's how to do a winter city break in Toronto the right way.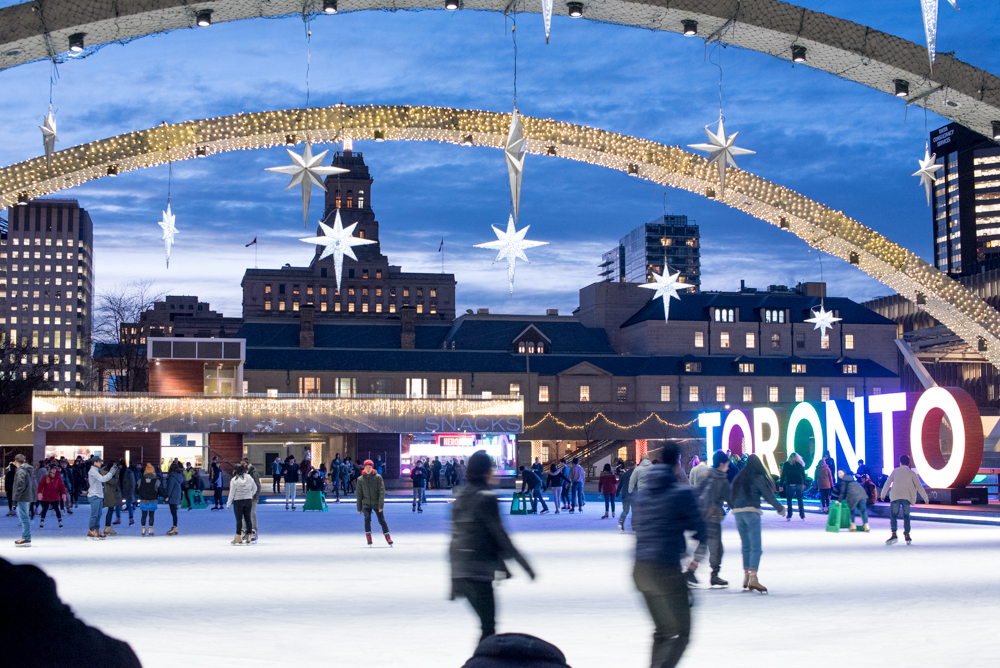 1) Ice skating in Nathan Phillips Square
While the exact time of year it happens is very much the luck of the draw, once the weather gets cold enough, city workers will begin flooding one of the most iconic public skating rinks in Canada.
Opening around Christmas, it is paired with lights that give this spot an atmosphere which will make you forget the choppy strides you pass off as skating.
2) Dine during Winterlicious
Love to dine out at the finest restaurants like those who have just won a major poker tournament? Plan your visit to Toronto between late January and early February, as it is then when over 200 eateries offer prices that allow one to enjoy mid-range to fine-dining at value prices.
Past participants have included the likes of Momofuku Daisho (Japanese) and Mistura (Italian), so those who take advantage of the deals during this time will feel like they have won the culinary jackpot.
3) Watch the Toronto Maple Leafs play
Despite results that resemble the luck of your average blackjack player, anyone on a winter city break in Toronto should make an effort to watch the Maple Leafs take on the NHL's best.
Calling the Air Canada Centre home, watch Auston Matthews, Mitch Marner, and crew skate circles around their competition in one of the fastest and most exciting games on Earth. 
4) Watch winter surfers do their thing from the shore of Lake Ontario
While no one will mistake the chilly shores of Lake Ontario for the North Shore of Oahu any time soon, checking out the risk takers who surf the waves of this inland sea is still a spectacle worth witnessing.
Often found in the water on a windy day off places like the Scarborough Bluffs, watch as they make the most of the smaller and quicker waves at a time of year that would make most other people cringe instinctively.